The cross country team went to Clarksville yesterday for one of the last races before the state meet. Braden Chavers placed second and Phenix Mertin placed fifth in the senior high boys division. Also, Lilly Ballard placed eighth in the junior high girls division. Everybody on the team ran their season bests.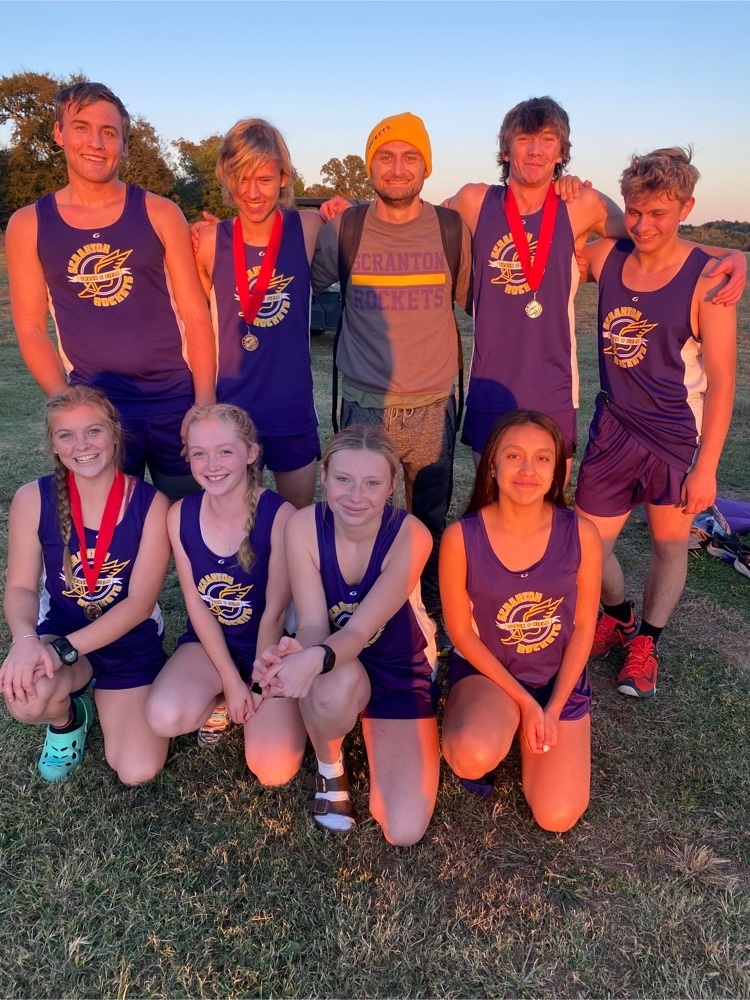 Keep our students safe!!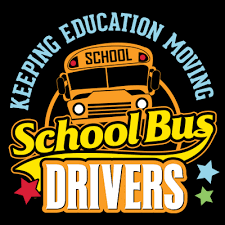 Who would you like to see pied in the face?!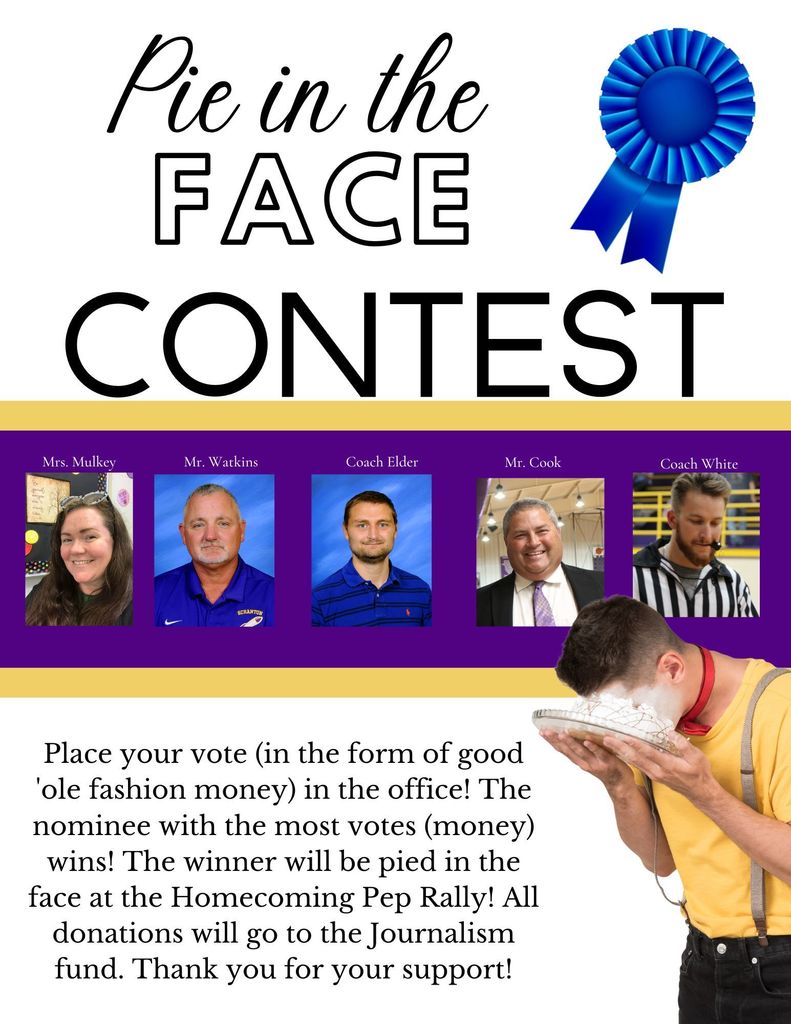 SHS baseball and softball have these cute Rocket shirts for sale. Orders due Nov 1!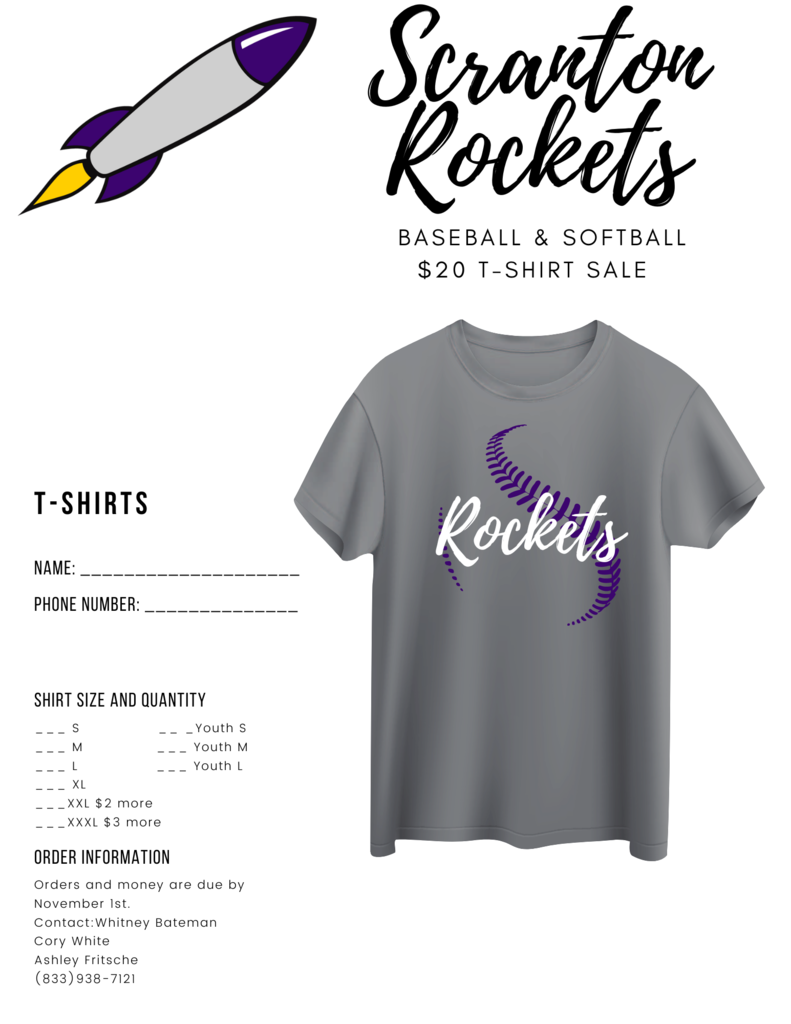 The PTO at SES is selling tshirts. Order yours today!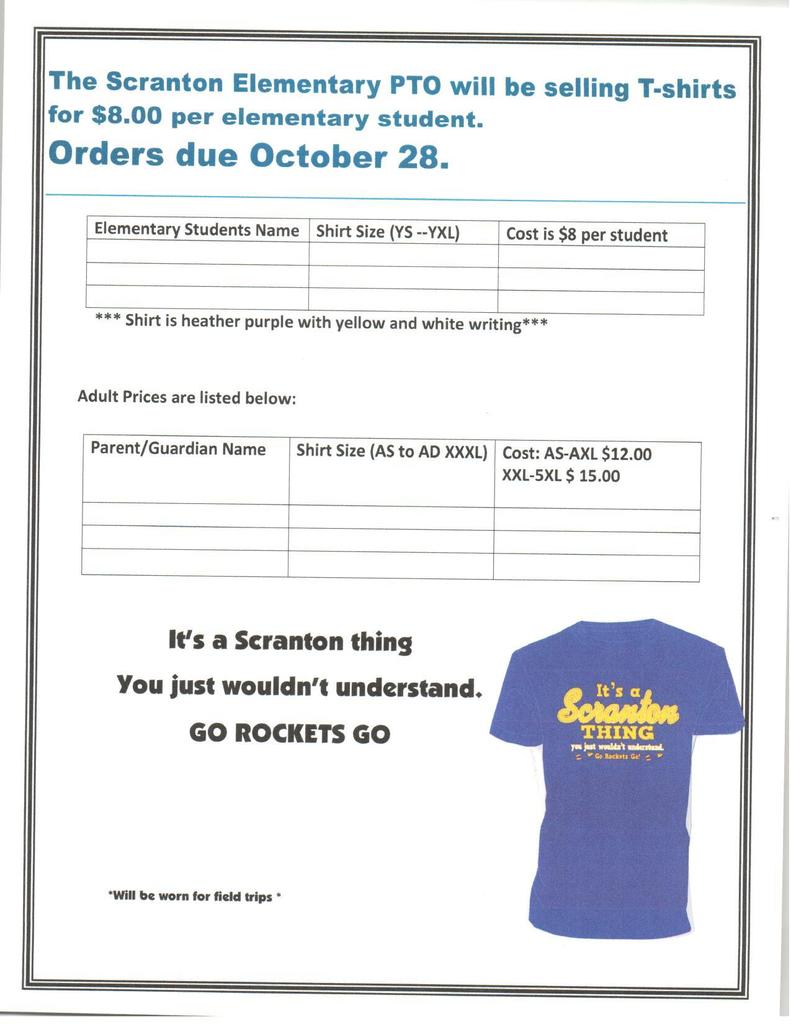 It's National School Bus Safety Week!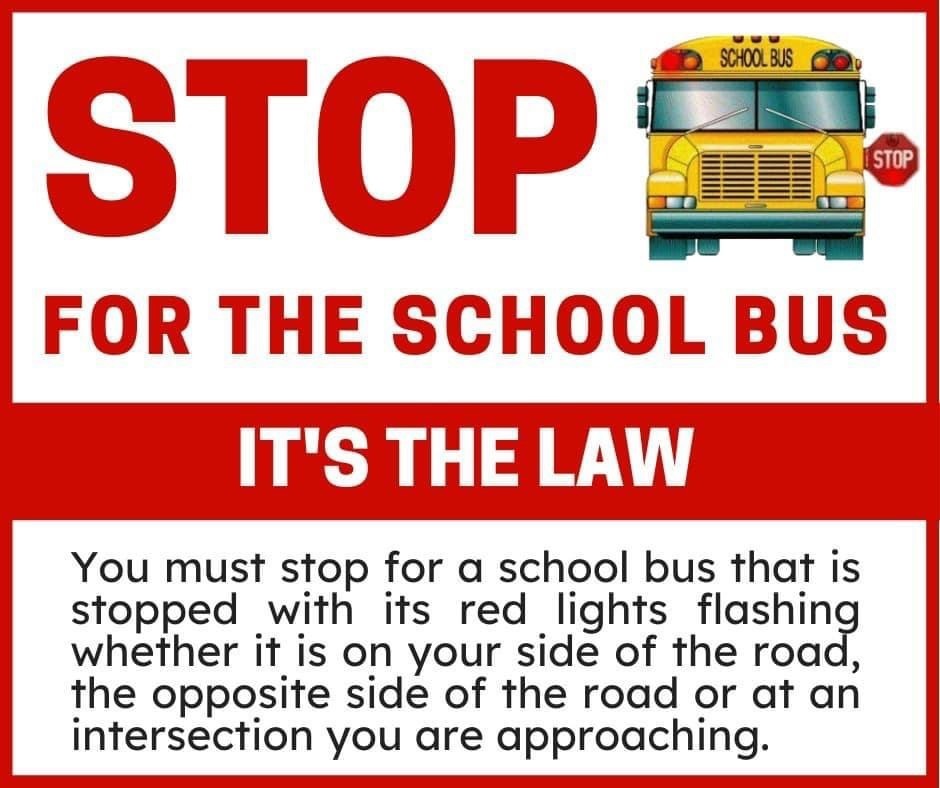 SSD 10/17-10-21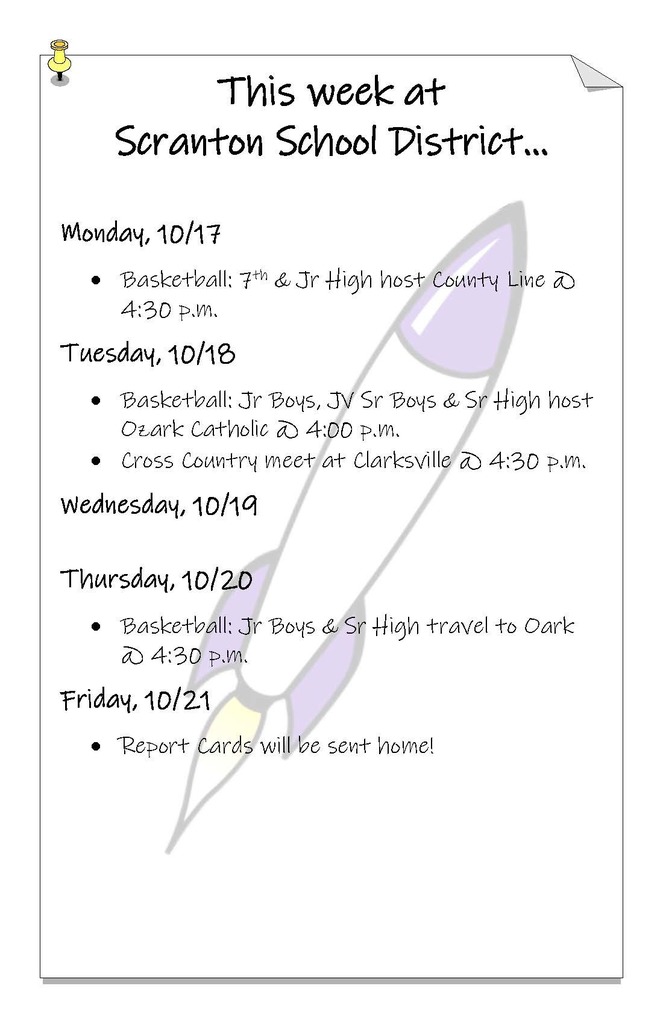 The SHS FBLA Canned Food Drive was a complete success with 1,227 cans collected by Scranton Elementary! Congratulations to Mrs. Schluterman's 3rd grade class for being the winner of bringing the most canned goods! Thank you to each and every class for bringing in cans to help support a great cause. A special thank you to Kate, Brandon, Josh, and Kimberly for also assisting FBLA with the collection of the canned goods.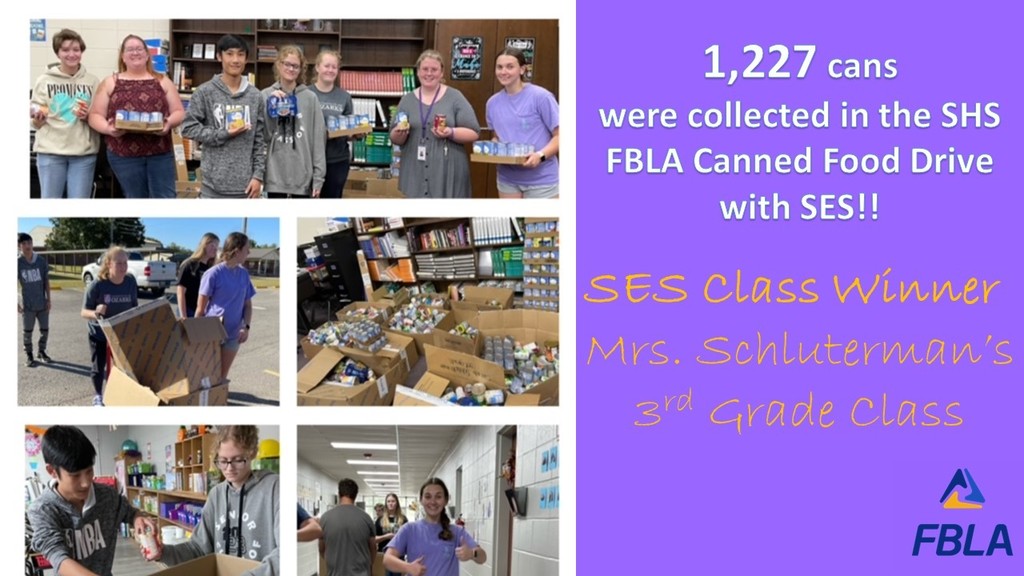 Rocket Readers of the week!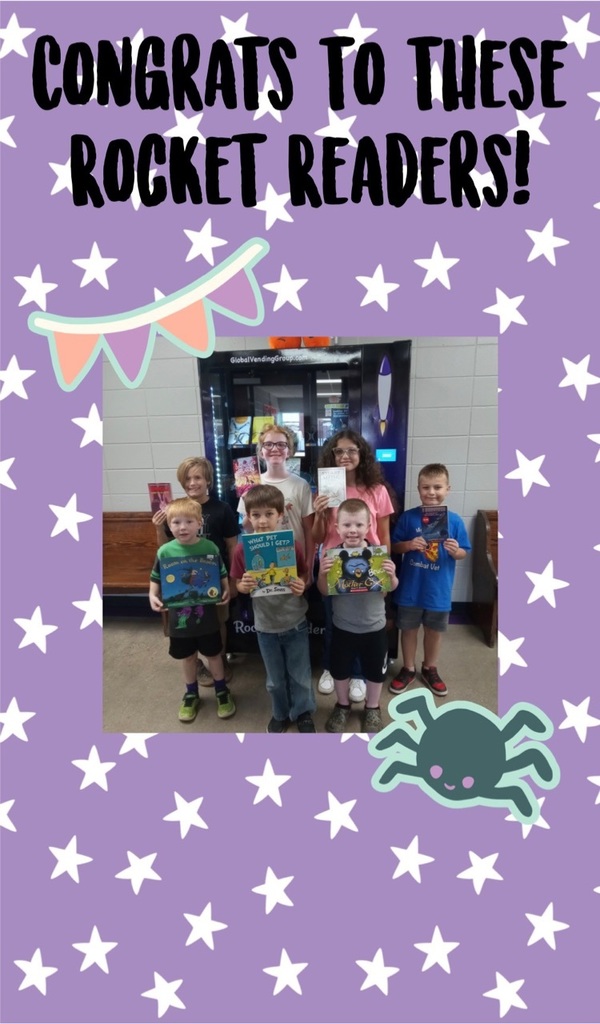 Thursday, October 13 - Fall sports, clubs, and anyone wanting retakes will have pictures made.

SES Rise Above Rocket for the month of September - Macie McKee! Macie is in Ms. Kremer and Mrs. Elder's fifth grade class. She was chosen for always going above and beyond in doing good deeds and for her outstanding behavior. Way to go, Macie!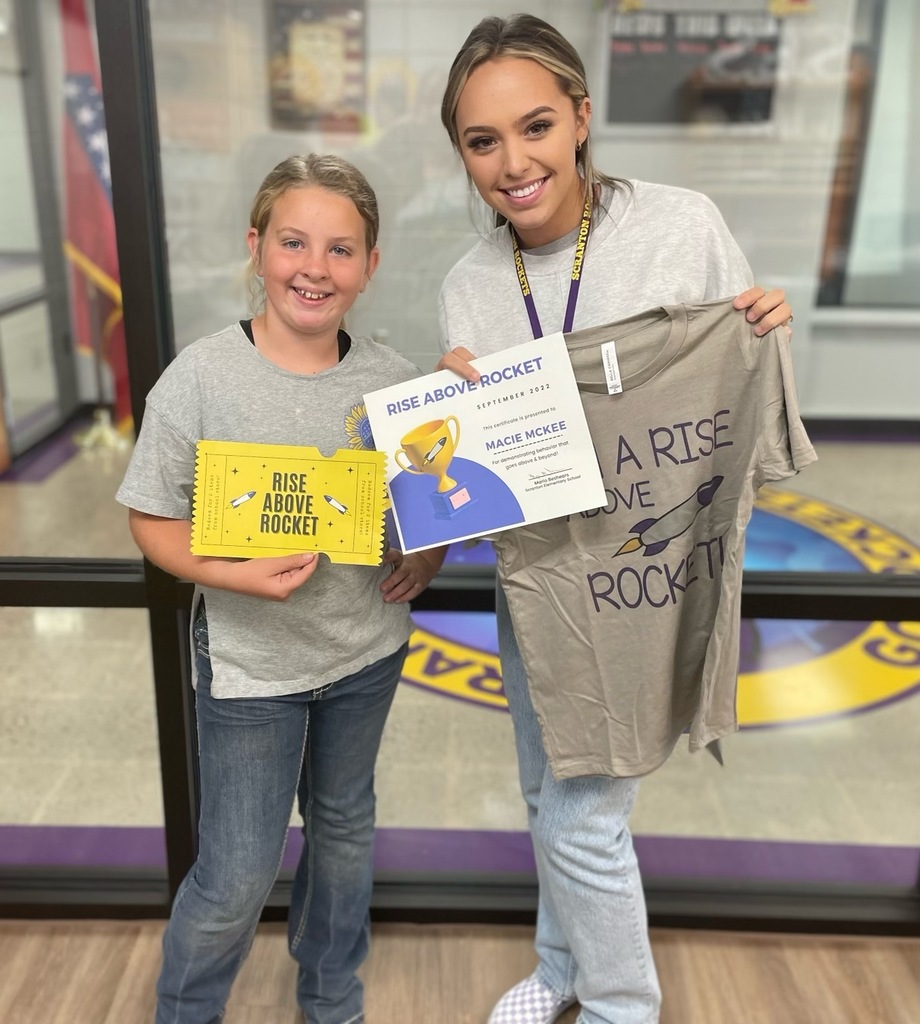 SHS homecoming is Friday, October 28. Here are the dress-up days for the week!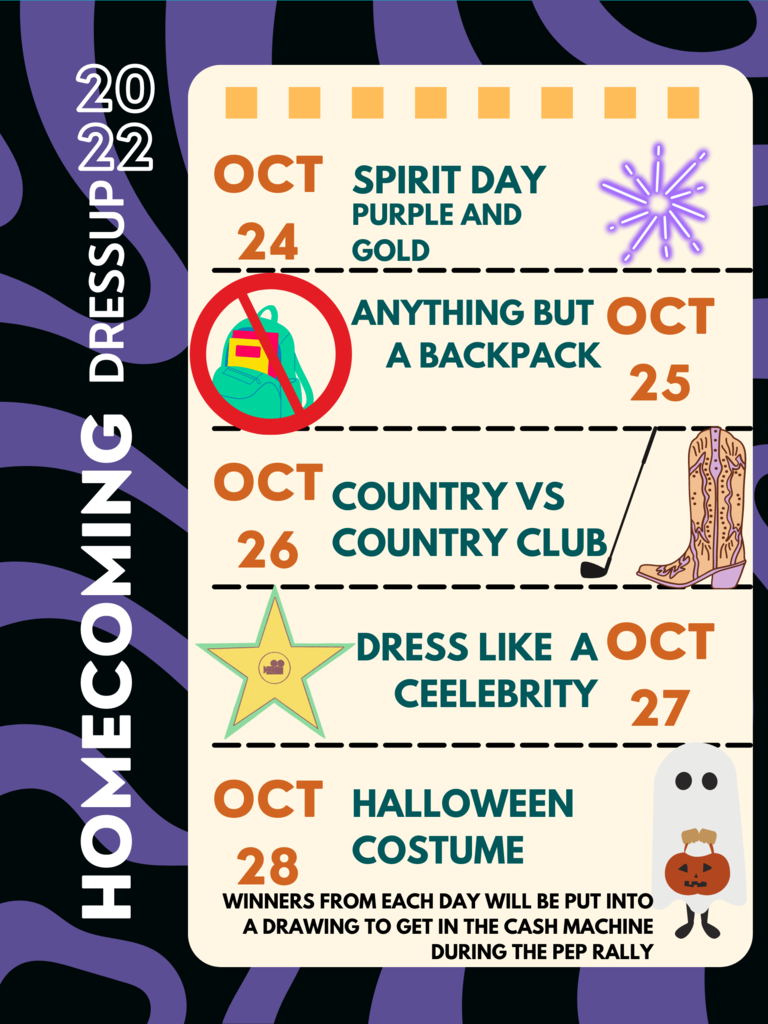 All SSD students will get free gate admission to all of the home Rocket baskeball games this season! $5 gate admission for all others. Only individual season passes will be sold, $60 per person. Go Rockets!!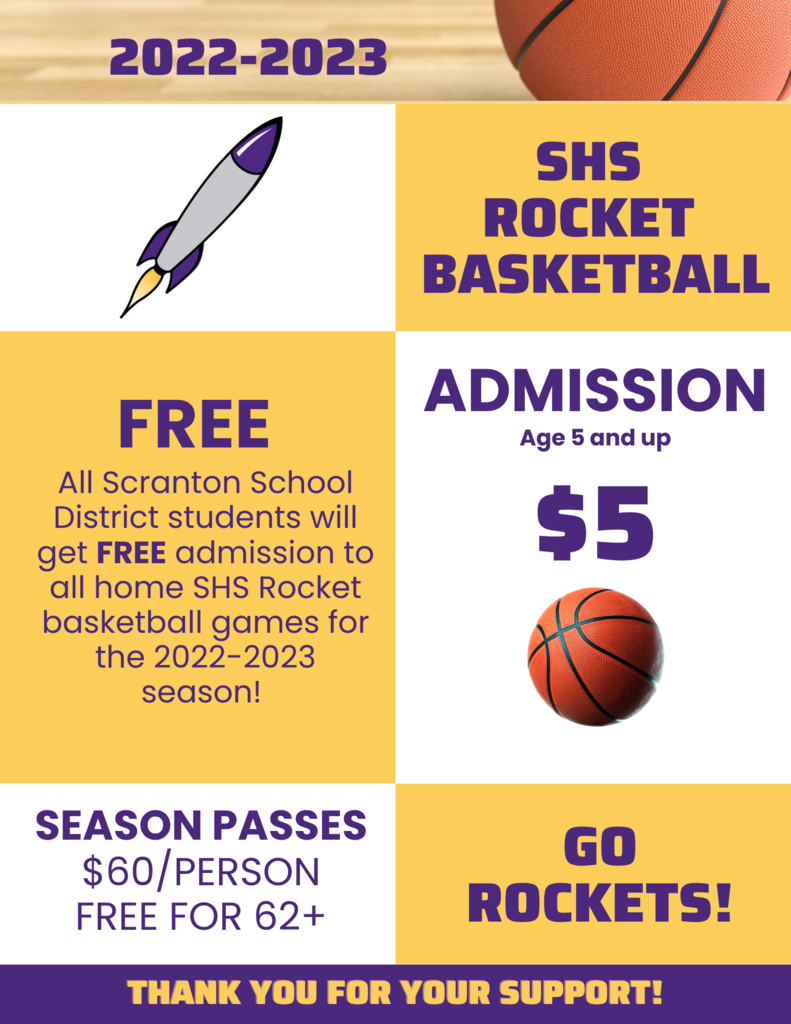 SHS Rocket basketball will kick off this Thursday, October 13, at 5:30 p.m. Admission will be food donations for the HOK backpack program!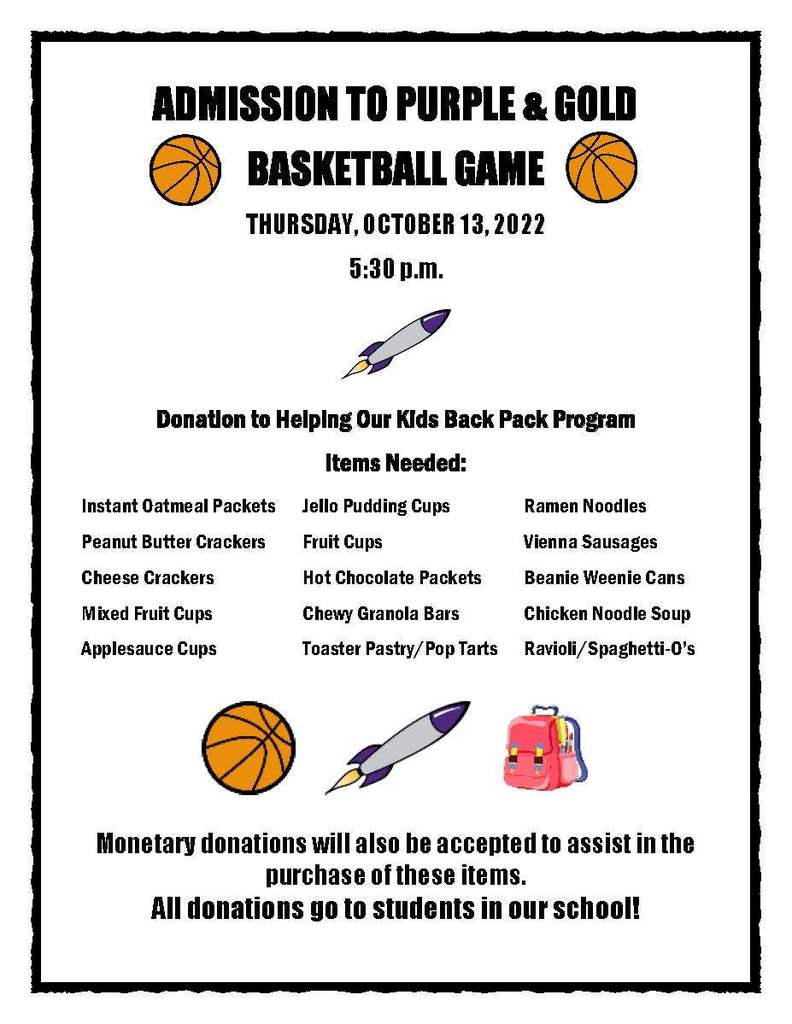 Reminders: NO SCHOOL on Friday, October 7, for fall break! Saturday is the HOK BBQ Cook-off kicked off by the Brewster 5K/1K at 8am. Thursday, October 13, will kick of Rocket basketball with the Purple & Gold games!

Tomorrow is the last day to bring a pumpkin for the elementary book character pumpkin contest.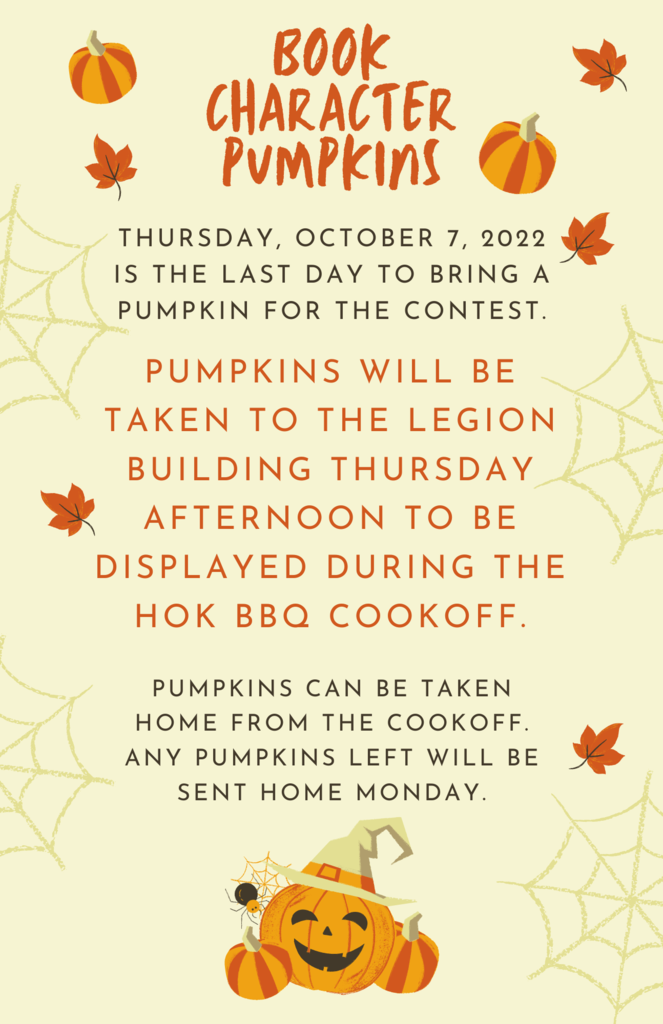 Flu Shot Clinic October 6, 2022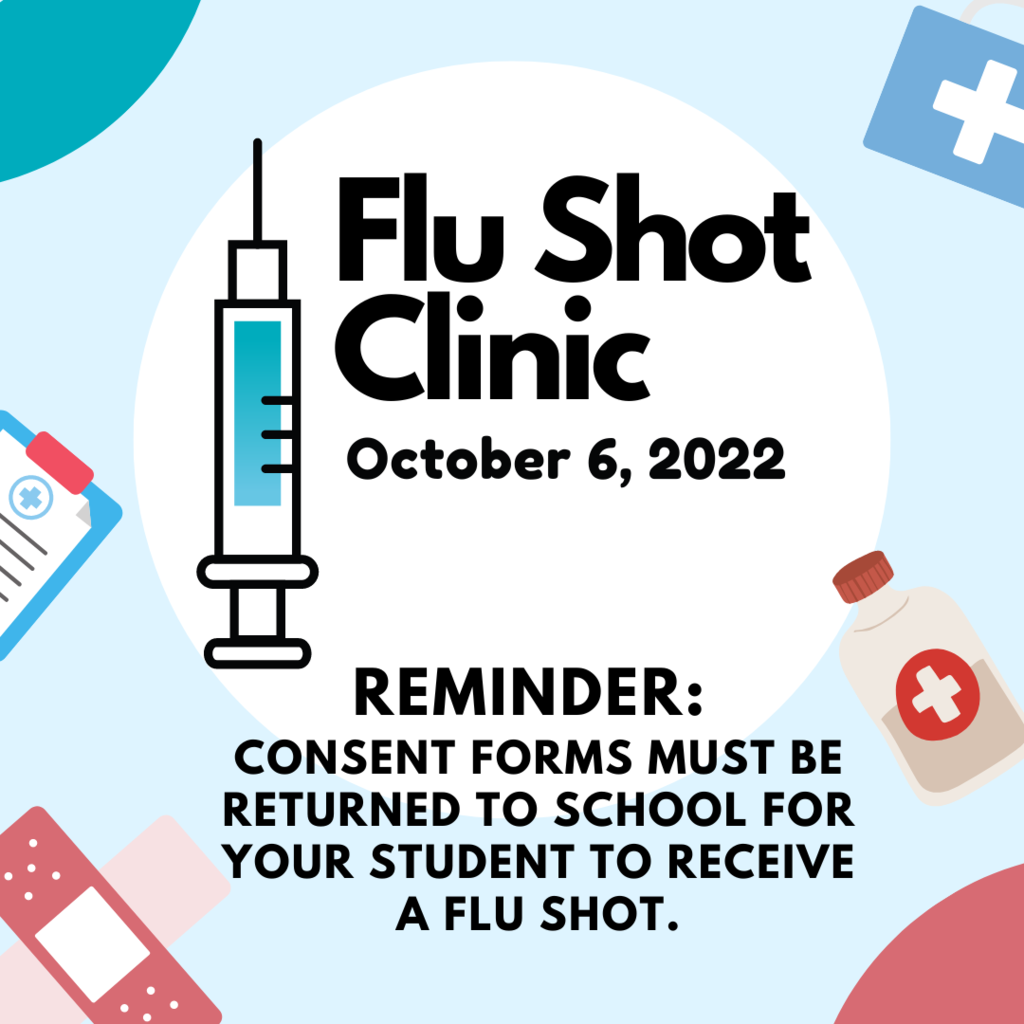 Scranton School District will hold the annual report to the public at the monthly school board meeting on Wednesday, October 12, 2022, at 6:30 p.m. in the elementary library. Everyone is invited to hear the annual update on the status of the school district.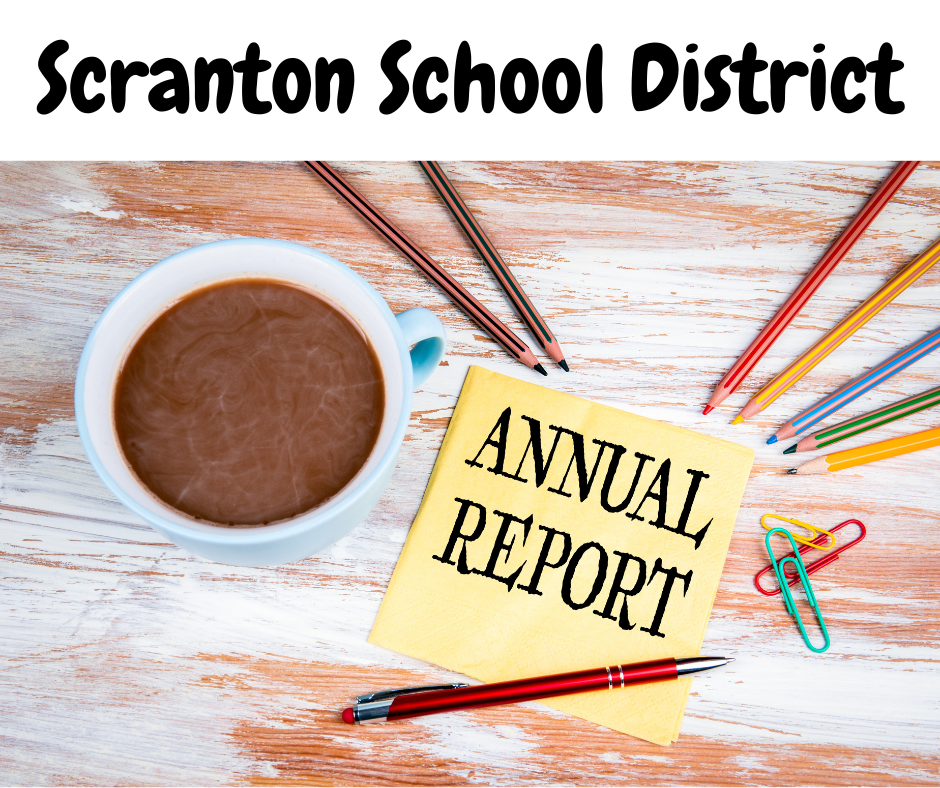 Bus #2 that goes to Bluff and back around to Rodeo Arena has had an issue and is running 15-20 minutes late.

SES Grandparent Day