Congratulations to the 2022 SHS Homecoming Maids! Homecoming will take place on Friday, November 12th vs. Guy Perkins!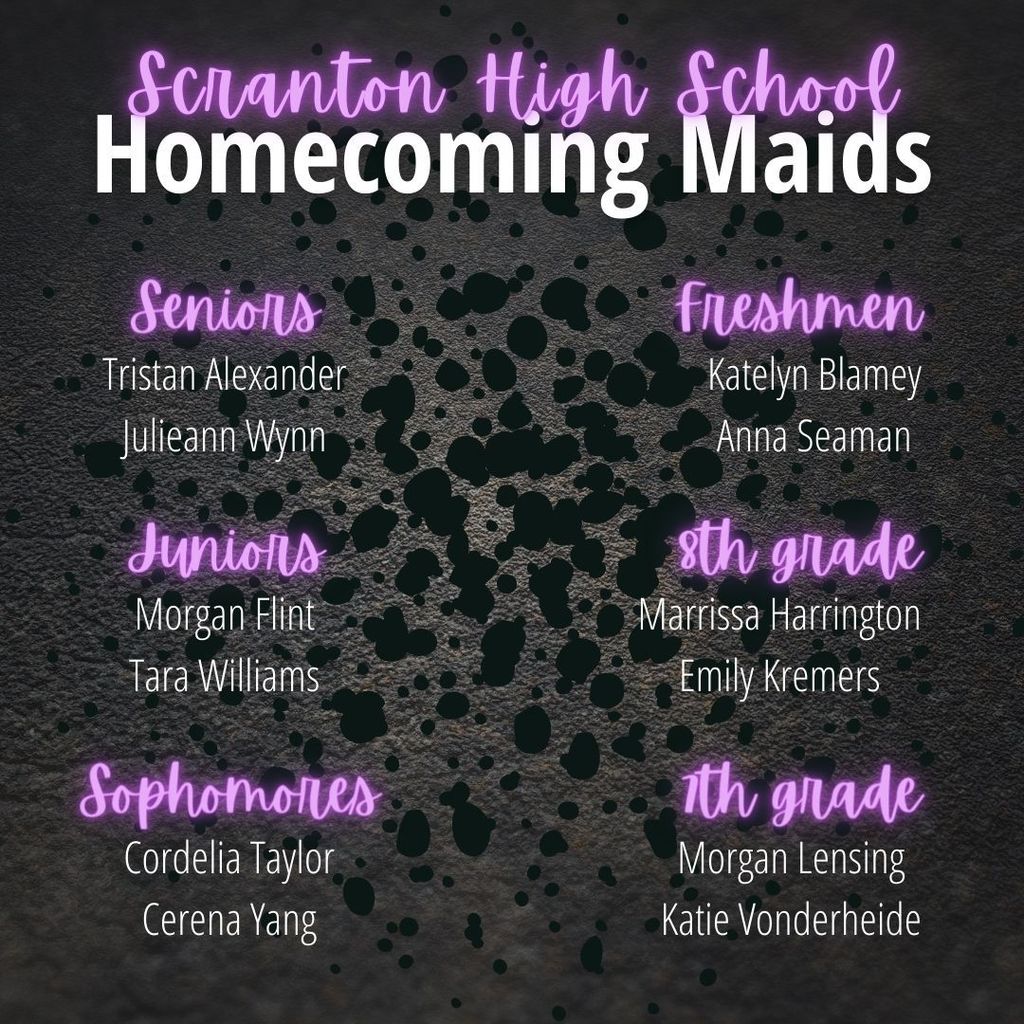 Seniors and Parents - a Financial Aid Workshop will take place on Monday, October 4th at 6pm! More information will be mailed home. For questions, email
wbrown@scrantonrockets.net
.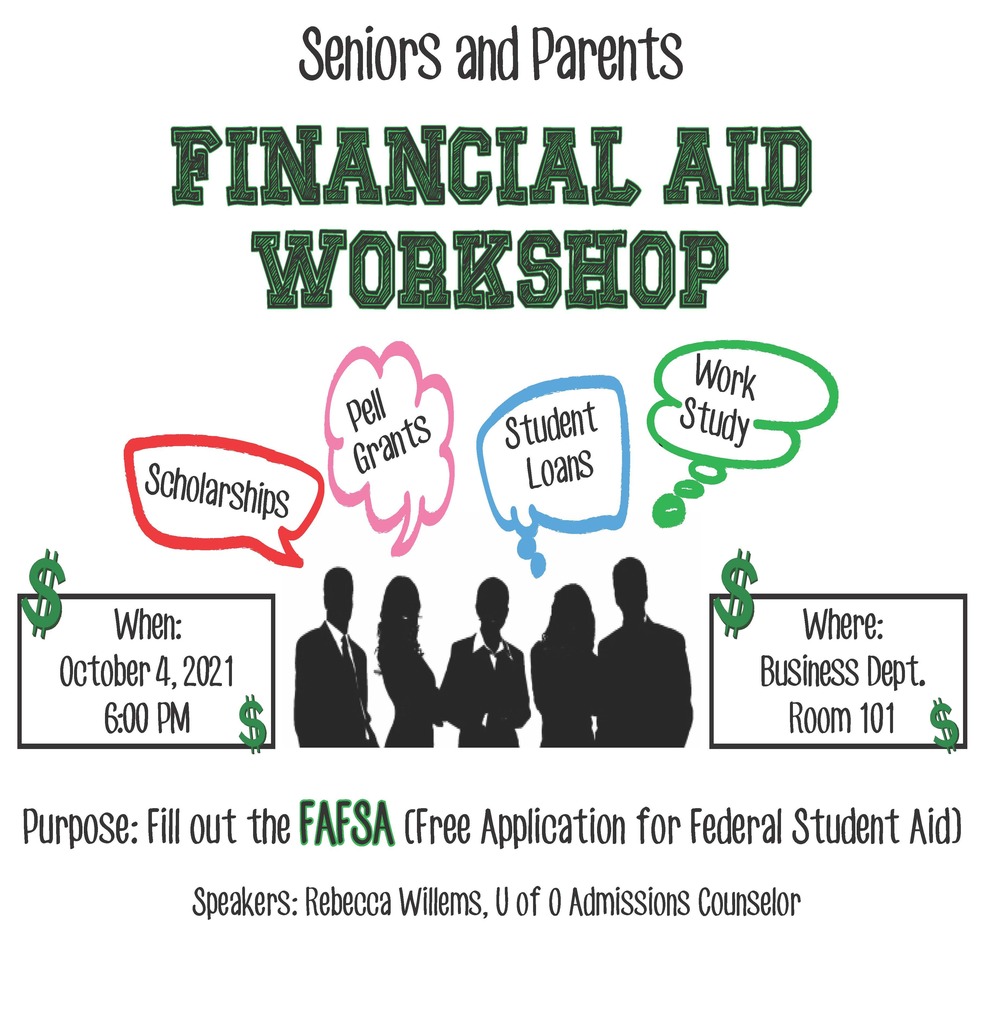 The HOK/Brewster 5K/1K is quickly approaching. This Friday, Sept 17, is the last day to register at the discounted rate and get a T-shirt! Hurry and get your forms in!

Scranton School District is accepting bids on approximately 4,500 square yards of asphalt. Bids are due by noon on Monday, September 27, 2021. For more information, contact Toby Cook at 833.938.7121, ext 1.

Don't forget school pictures will be taken tomorrow!

The cross country meet scheduled for tomorrow (9/11/21) has been canceled.

September monthly school board meeting will be on Monday, September 27, at 6:30 p.m. in the elementary library.

JCGC basketball registration forms are due Friday, Sept 10.

School pictures will be taken on Monday, Sept 13.

NO SCHOOL on Monday, September 6, in observance of Labor Day.

Recess is everyone's favorite, right?!?!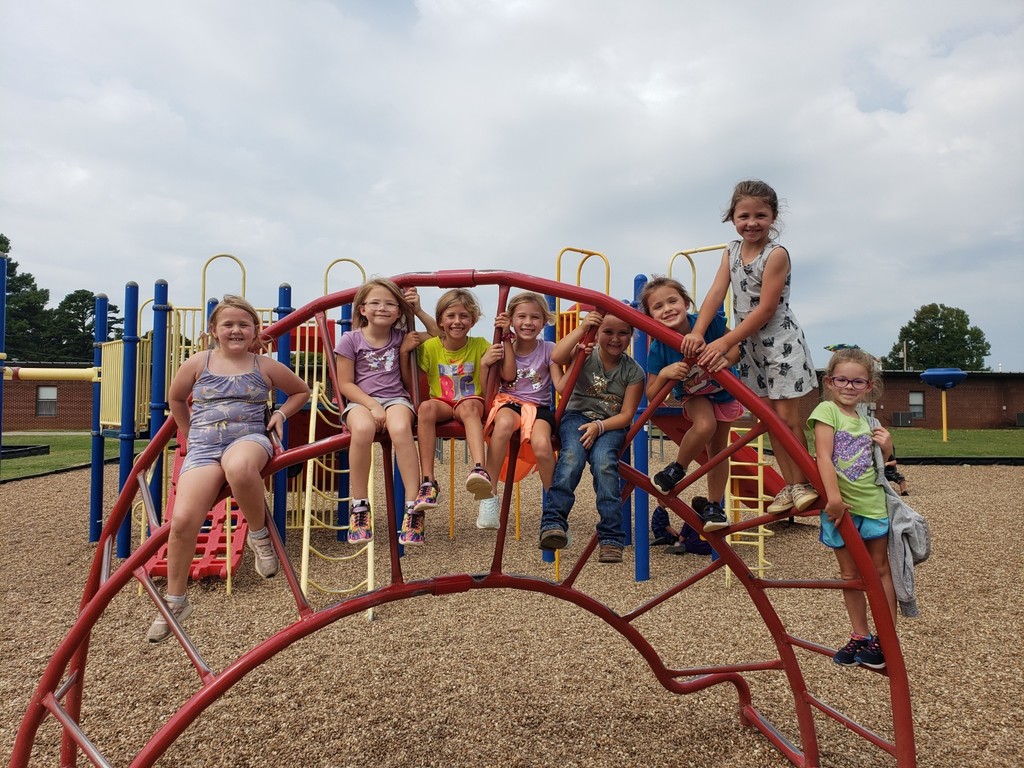 Interested in Cub Scouts? Check out this upcoming meeting!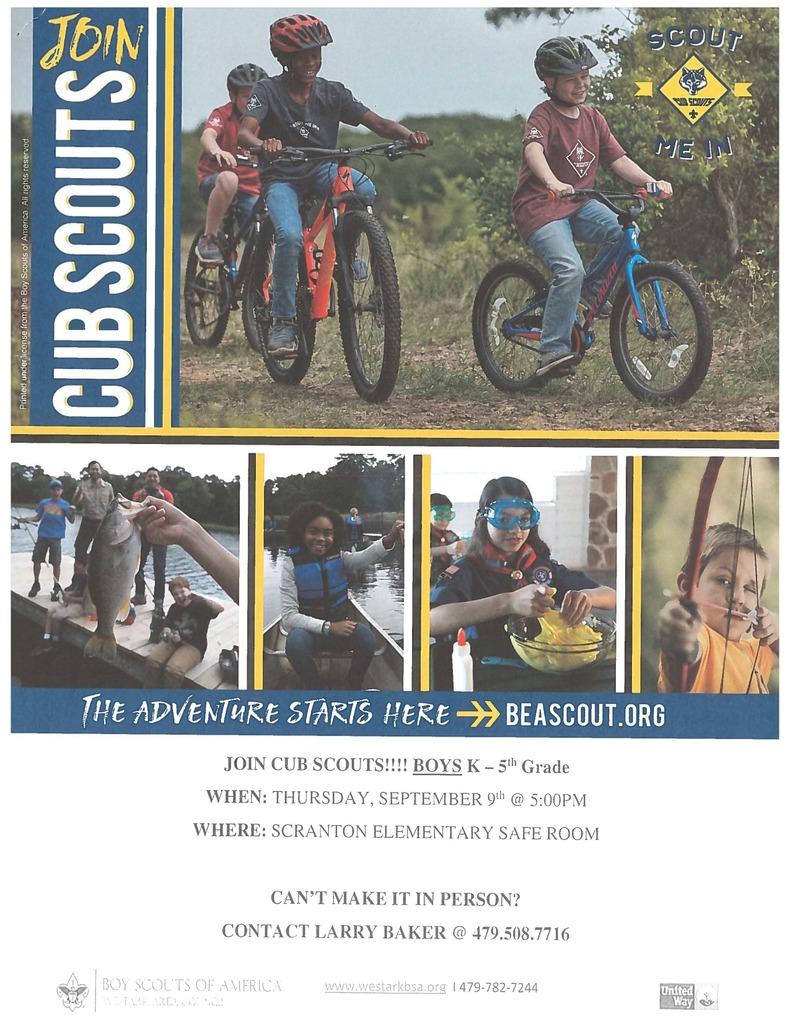 Parents & Guardians: HAC (Home Access Center) letters have been sent home with students. All accounts have been reset for the 21-22 school year. Please refer to the information sheet for instructions on how to log in.

ATTN PARENTS: Due to street paving issues, 10th Street in front of the high school and Magnolia Street behind the gym is CLOSED this afternoon to all traffic. Parents picking up students at the high school will need to go to the NEW GYM parking lot where students park. Elementary pick up line will not be affected. Sorry for the inconvenience!
2021-2022 ACT test dates!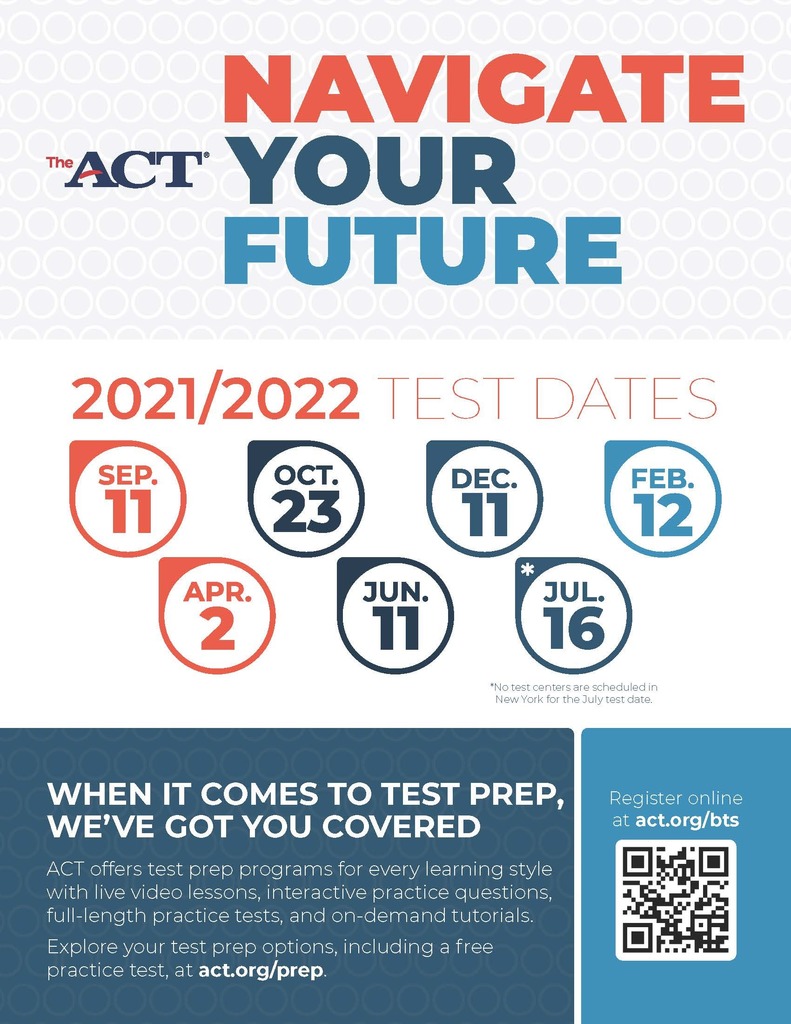 Congratulations to Kenton (Buddy) Terry for signing with the Air National Guard today! We are proud of you!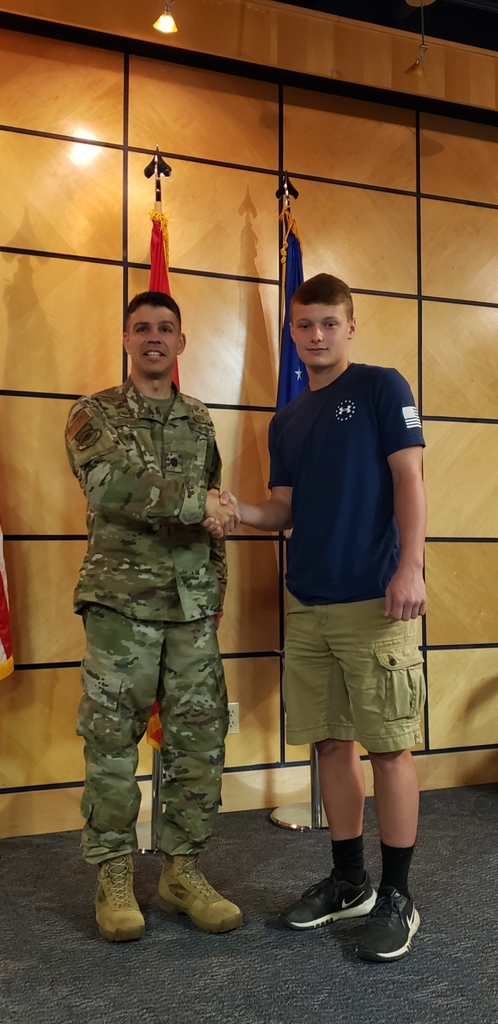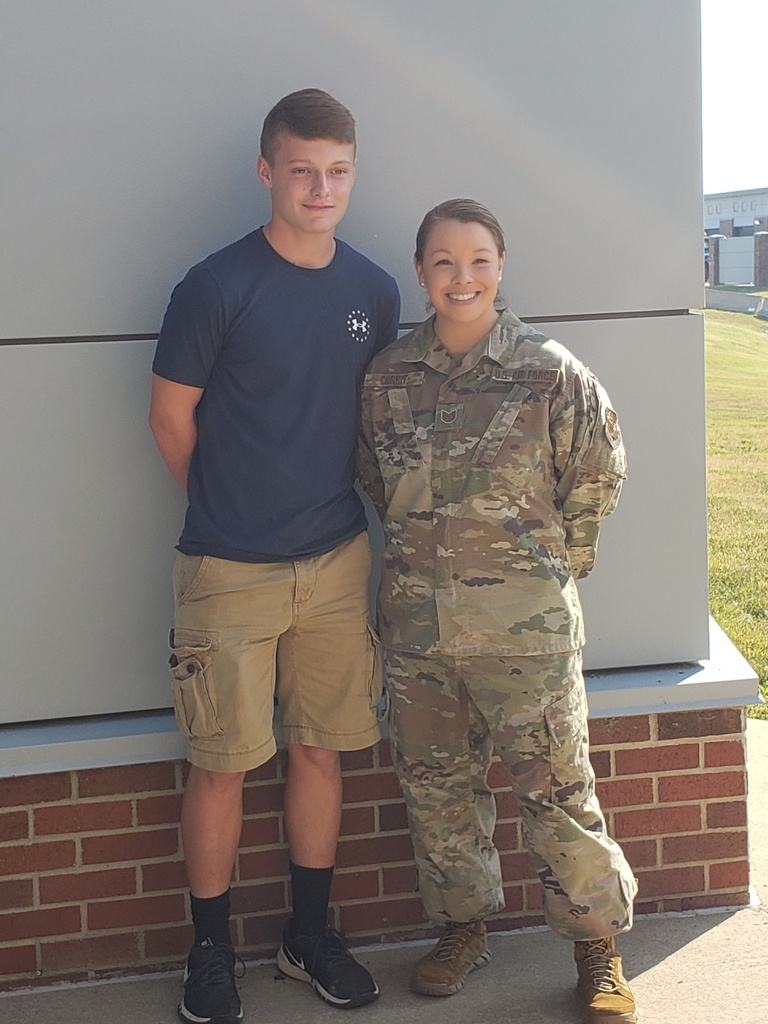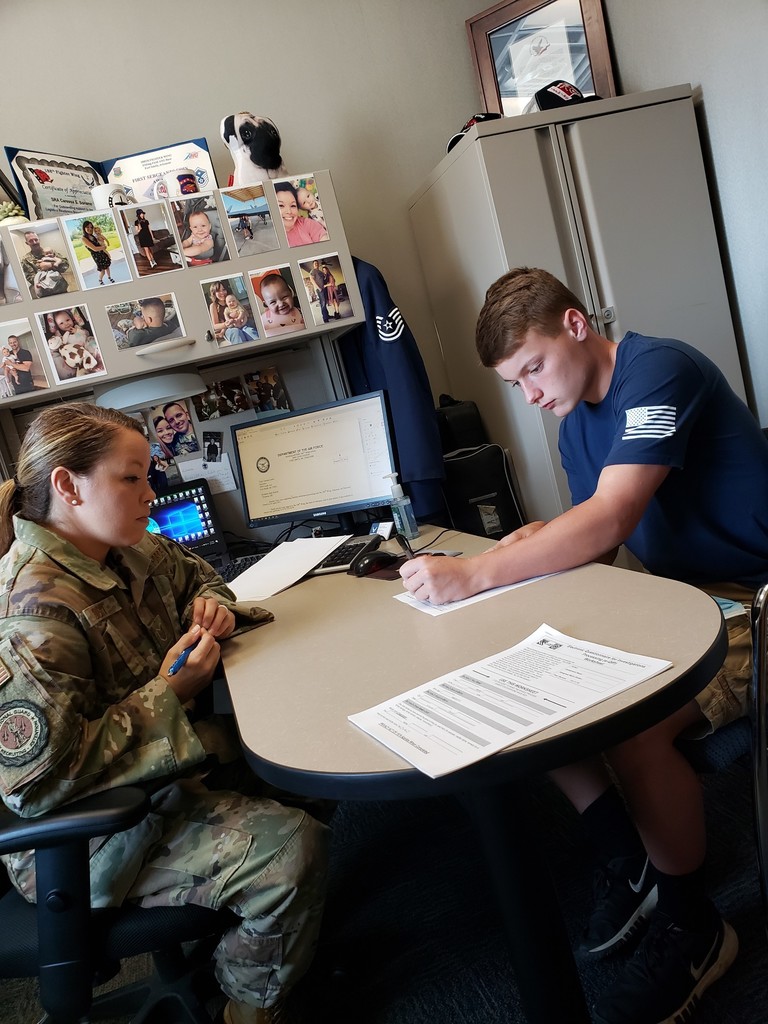 Congratulations to Scranton High School teachers, Shannon Warren and Rob Elder, for completing the Broken Sword Triathlon in Clarksville this morning! We are so proud of both of you!💜💛🚀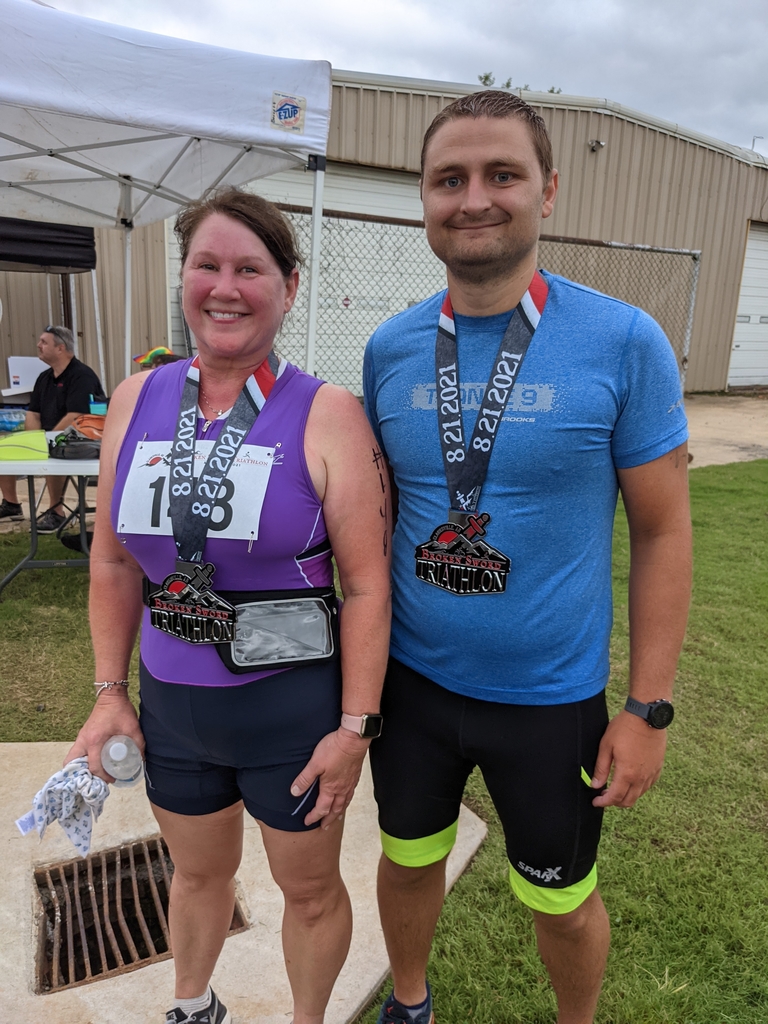 Coach Ferguson had a contest among his students to see who could draw the best rocket and the winner gets to design his classroom hall pass. Congratulations to Kymber Spicer for not only drawing a rocket, but making a painting of a rocket. Great job, Kymber!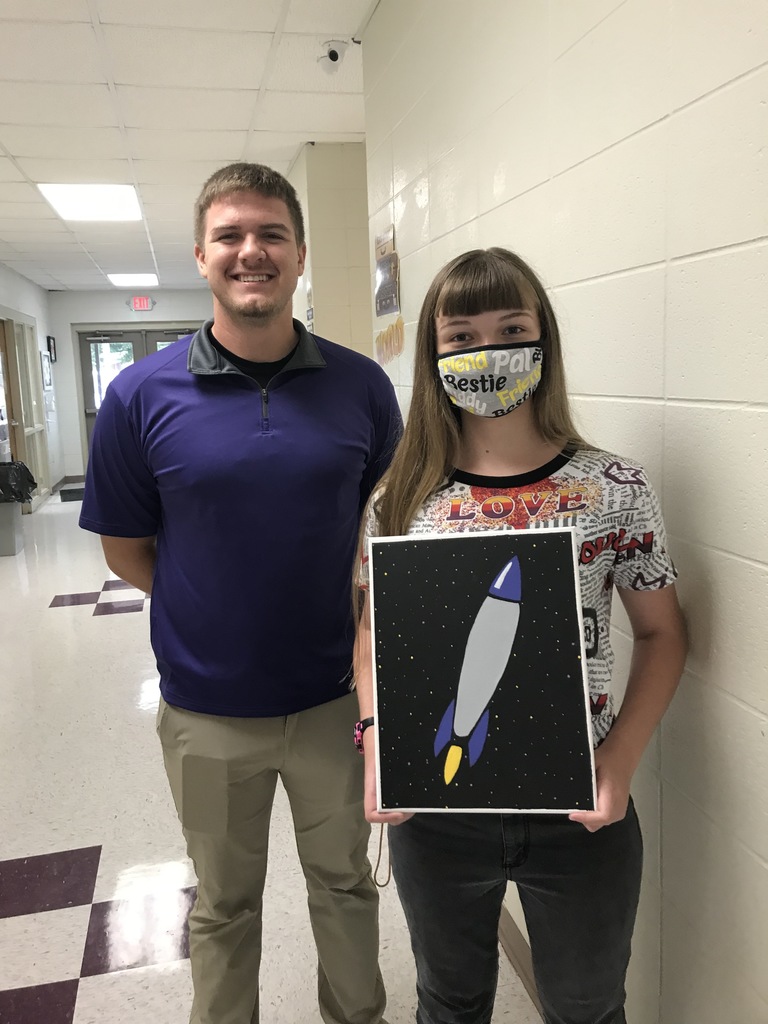 So excited to see all of the smiling faces this morning. Smooth start to the first day of school! Elementary car rider parents, please be patient today as we get the students out to you. Do not block the highway, please line up across the highway along 8th Street and down Olive Street if necessary. Looking forward to a great year!

Shout out to Scranton Truck & Trailer and Nailed It for providing dinner for all the faculty and staff during open house! We are blessed to live in such a caring community!