Trinity Ezell hosted the first ever Rockets Car Show at the Scranton City Park on August 7th, 2021. This event began as a class assignment for Mr. Bristol Chilton's class. To prepare for the event, Trinity advertised in town and through Facebook to gain participation. Nearly 40 vehicles were entered into the show. Several students worked alongside Trinity to serve as judges. Trinity worked with school officials to ensure that community service hours could be earned for participating students. Not only did Trinity put on a successful event, but she also raised $847 for the local organization, Helping Our Kids. Awesome job, Trinity!!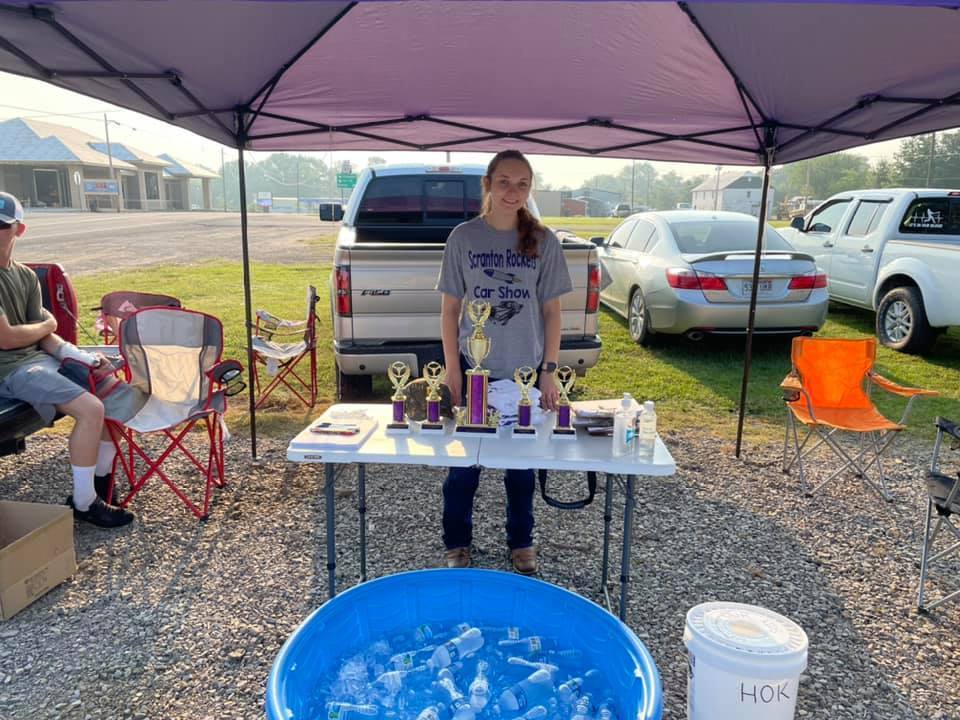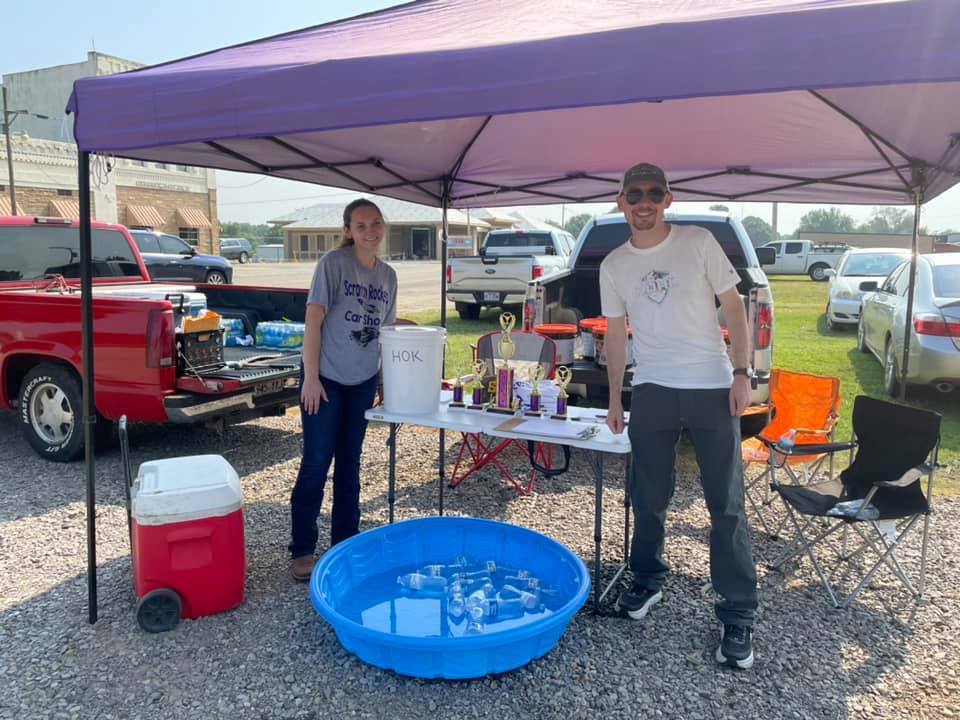 The faculty and staff of Scranton School District are ready to kick of a great school year! Welcome back!!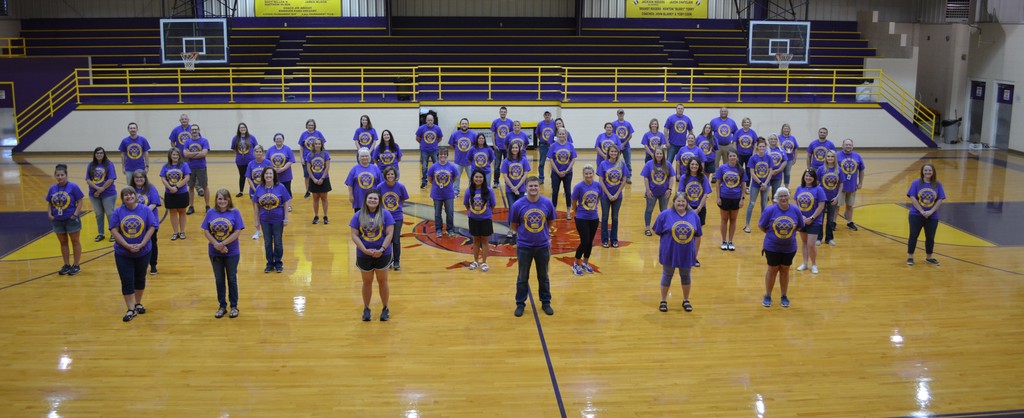 Elementary Parents...We are going to need to make some changes to the open house tomorrow. Kinder and 3rd grade parents may come between 4-5pm. The 1st and 4th grade parents may come between 5-6pm and the 2nd, 5th, and 6th Grade Parents may come between 6-7pm. If you have more than one child you will be allowed to visit with both grade levels in one visit.

Students turning age 11 or age 16 over the summer are due to update their immunizations. Mrs. Henrietta sent paperwork home with students at the end of last year. If you have questions, please contact Mrs. Henrietta at (833) 938-7121 ext 3.

Today we kicked off the 21-22 school year with our annual Welcome Back to School Bash for employees. While we cover lots of important information, we have some fun too! Our theme this year was Olympics. We had the Coach's Ping Pong tournament (Gold: B Harrison; Silver: J Blamey; Bronze: R Elder); Team USA Game (Gold: H Johnston; Silver: S Cox; Bronze: E Clayborn); and Lunch Lady Archery (Gold: J Barnett; Silver: T Troxel; Bronze: M Mellon). Ready for the year to get started!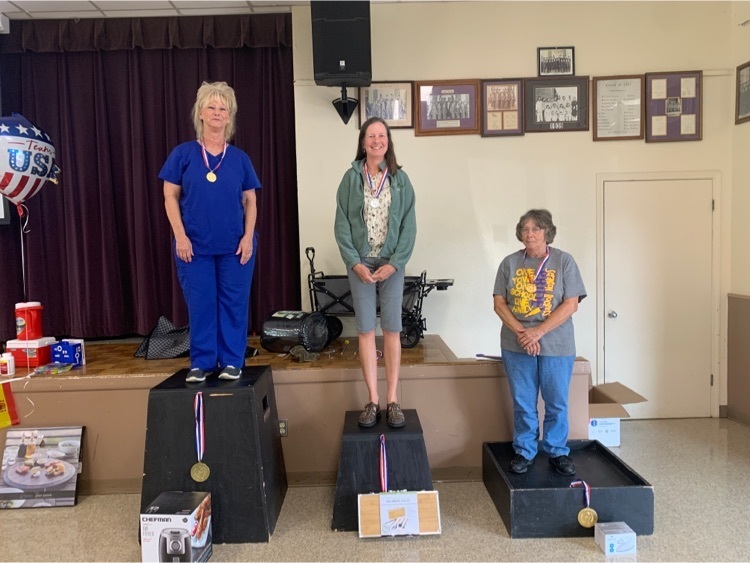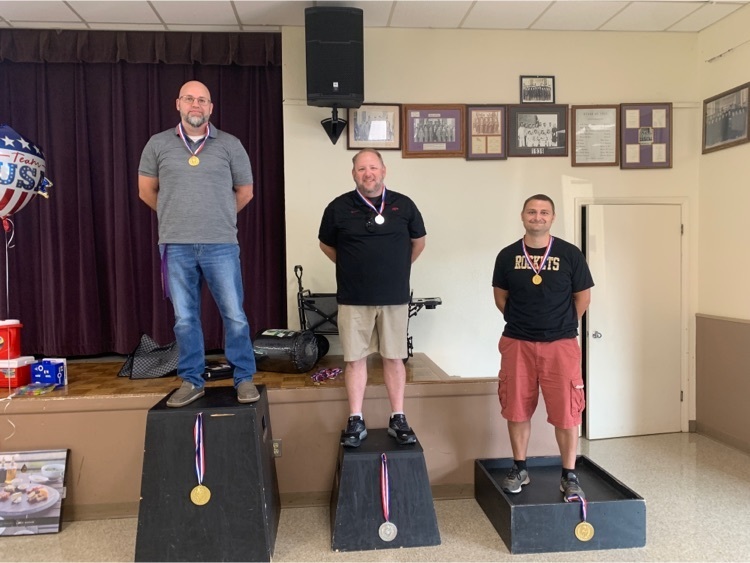 Students in grades K-1 and 2-3 interested in signing up for co-ed flag football in Clarksville can register in person at the Marvin Vinson Center on August 14, 10am-noon.

The annual Title I meeting will be held on Tuesday, August 10, 2021, at 7 p.m. in the elementary library. All patrons are invited to attend.

Junior boys basketball camp tomorrow…bus leaves at 9am, will return around 1:30!

Junior boys basketball camp tomorrow. Bus will leave at 4pm and return around 8:30. $10 per player!

7th Grade Orientation will be Tuesday, August 10, 5-5:30 pm, in the gym. Parents and students are requested to attend this meeting. Open house at SHS will be 5:30-7pm.

Open House for SES and SHS will be on Tuesday, August 10, 5-7pm.

New Student Registration: Tuesday, August 3, 8am-3pm Grades K-6 register at the elementary office. Grades 7-12 register at the high school office.

7th/Junior Girls: No basketball CAMP on Monday and Tuesday. Practice on Monday at 8am!

Scranton Elementary is excited to announce students do not have to purchase school supplies again this year! Supplies will be provided by the district. Students will only need a backpack for school! We look forward to seeing all of their smiling faces on August 16!

The monthly school board meeting this month will be on Tuesday, July 27, 2021, at 6:30 p.m. in the elementary library.

The SHS Rocket extended season baseball game today here against Paris has been moved to 6pm. Come out and support the Rockets in their last home game of the year!

The baseball game tonight against Charleston has been canceled.

SHS Cheerleaders have LOTS of stuff for their yard sale. They will be set up in the safe room TOMORROW and SATURDAY, 6:30am until ???? Come support these young ladies and help them pay for cheer camp!!

Extended HS baseball game today with Paris has been rescheduled for Wednesday, June 23.

Congratulations to the SHS students making the honor roll for the 4th nine weeks as well as the 2nd semester! Way to go!!