No School on Monday, January 16.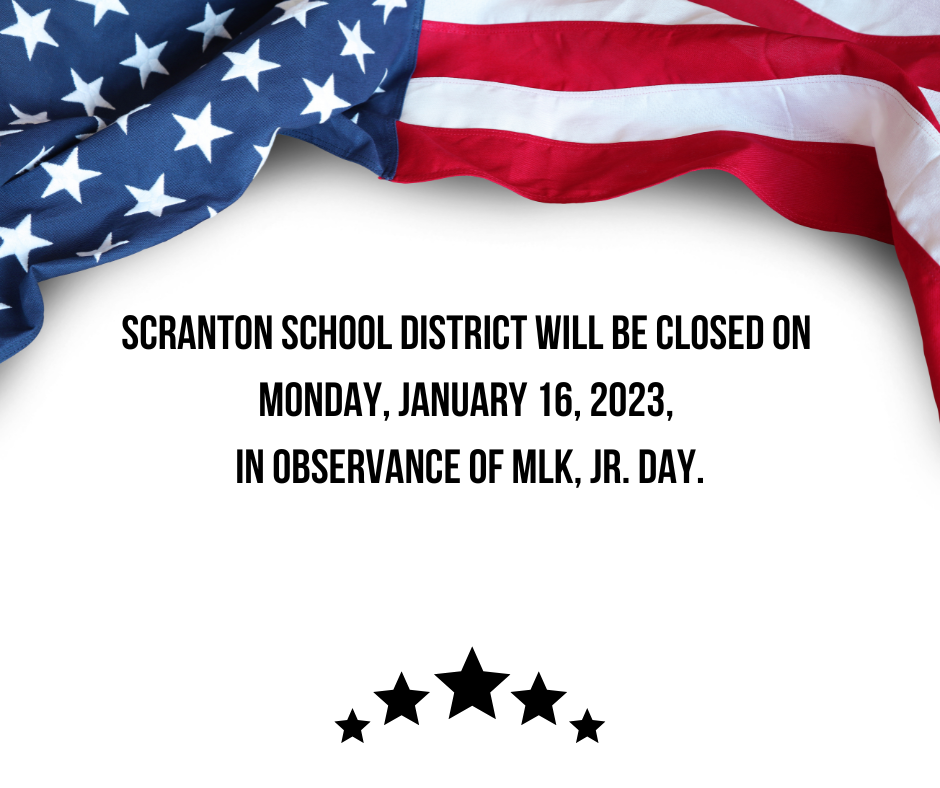 Isabel Shelton competed in the Coach Knudsen Invitational Swim Meet in Russellville last night. She placed 2nd in the 500 Freestyle and 4th in the 200 Freestyle. There were 12 other teams participating. Awesome job, Isabel!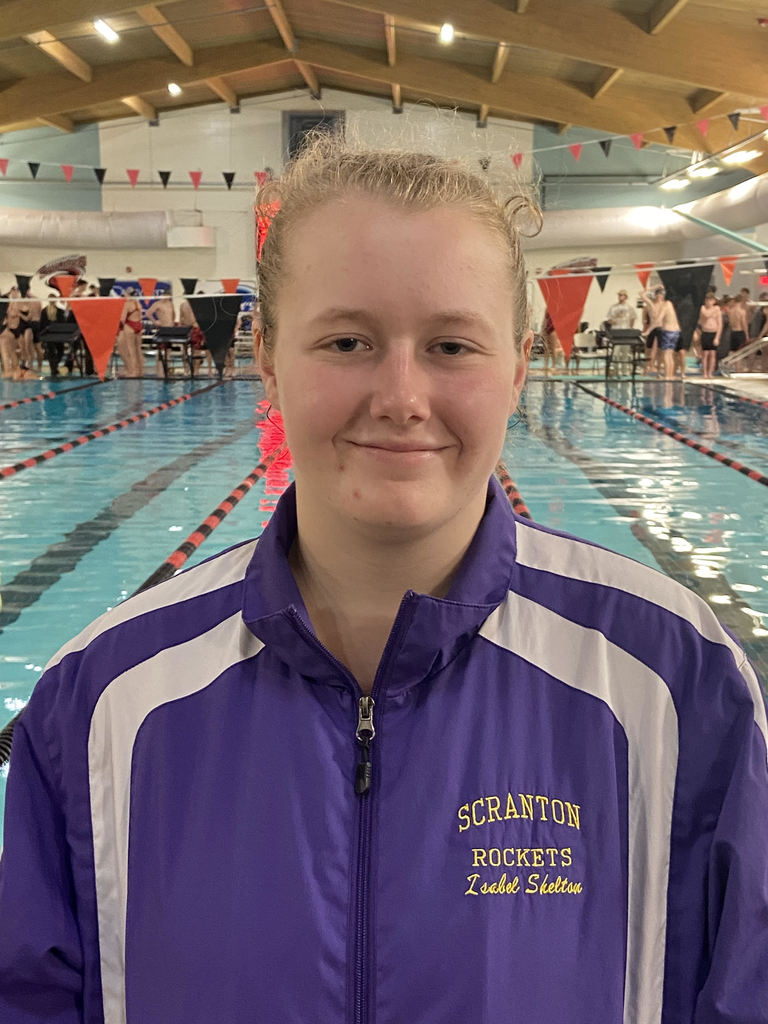 Congratulations to the following students in Mrs. Dixon's Business classes for receiving their certification in the below areas: Content Marketing: Mackenzie Arthur, Trinity Ezell, Ashley Lor, Kenji Lor, Isabel Shelton, Zoey Willhite, and Amber Wynn Digital Literacy: Colton Canada, Elizabeth Cauthron, Elysia Cox, Shayla Furr, Preston Gay, Peyton Gray, Alex Harmon, Marrissa Harrington, Nate Jones, Dakota Molash, Mason Patton, Delilah Ralph, Laikyn Brinley-Schluterman, and Samantha Turner Digital Marketing: Shane Baker, Katey Blamey, Tucker Chatelain, Kristen Davis, Kason Flint, Peyton Jones, Abby King, Andy Lor, Keaton Siebenmorgen, AJ West, and Danny Woods
Week of 1/09 - 1/14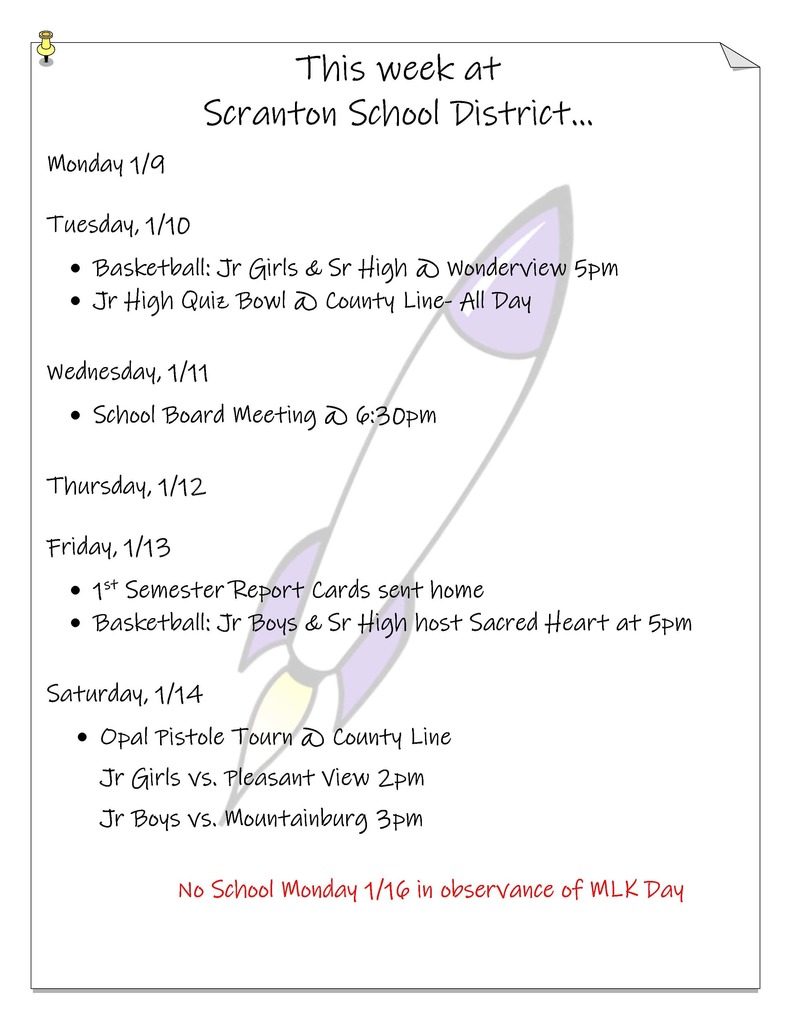 Congratulations to the Students of the Second Nine Weeks! 7th grade – Brecken Mainer, 8th grade – Race Rogers, 9th grade – Elysia Cox, 10th grade – Peyton Jones, 11th grade – Jamison Fritsche, and 12th grade – Evan Patton!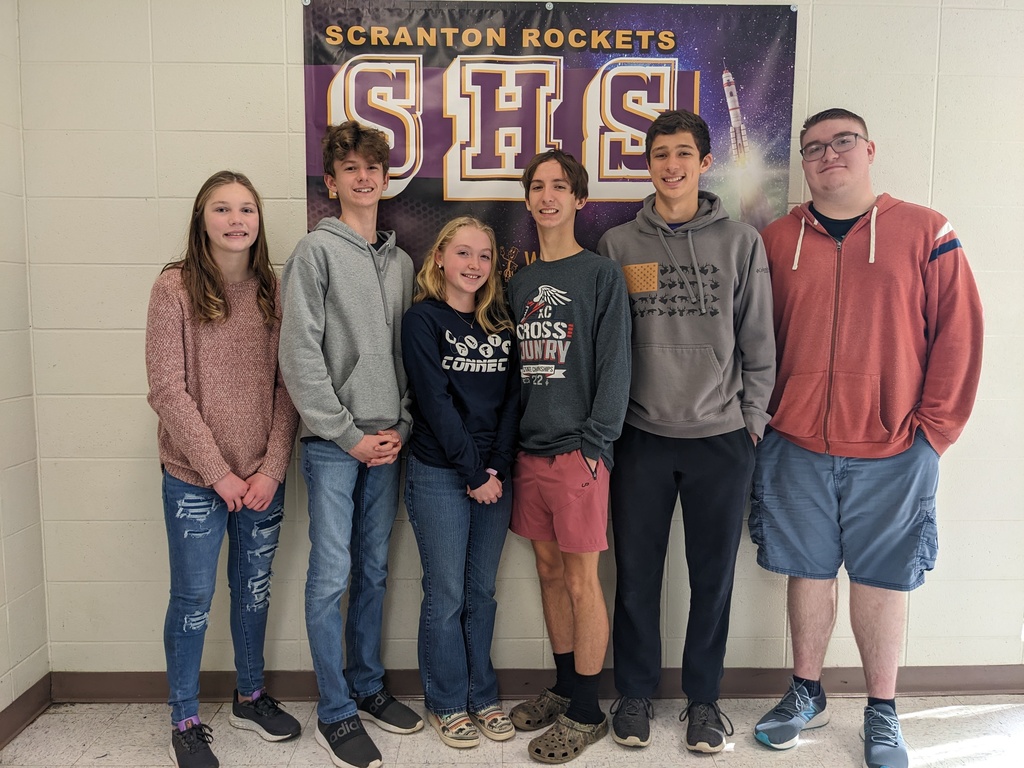 Junior boys and senior high SHS Rocket basketball teams will travel to Oark tonight. Games begin at 4:30 p.m. Oark will have walking tacos and pizza available.

SHS Junior High Rockets will play in the Opal Pistole Tournament at County Line January 14-21. Here are the brackets!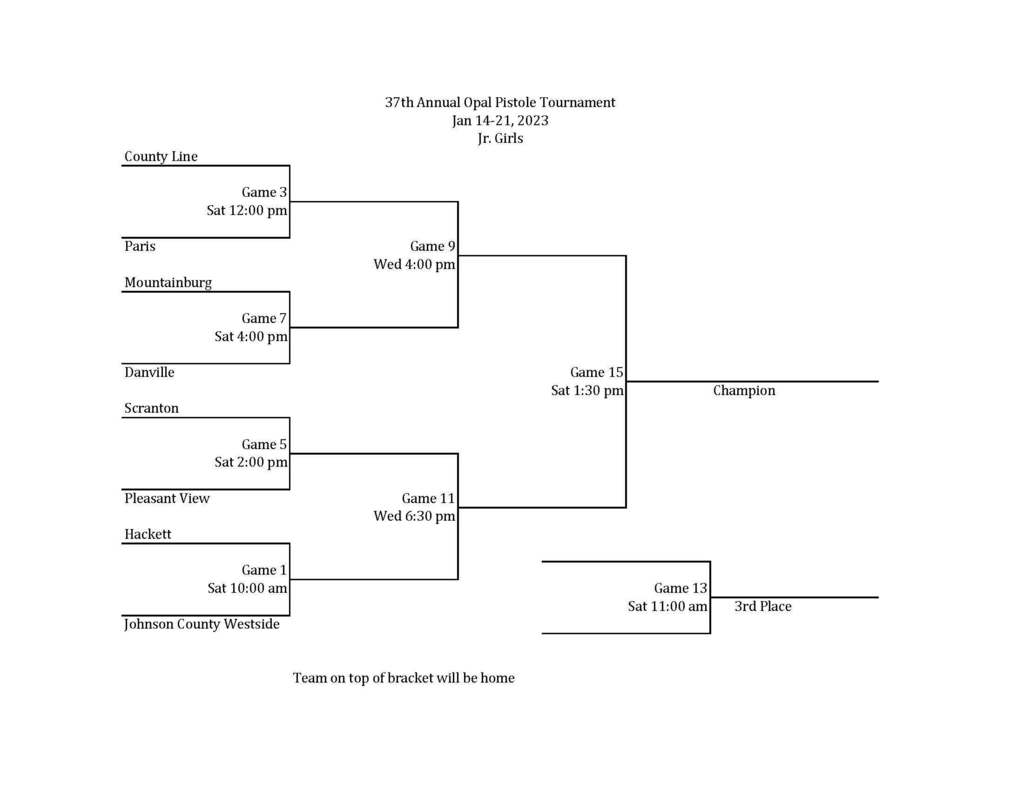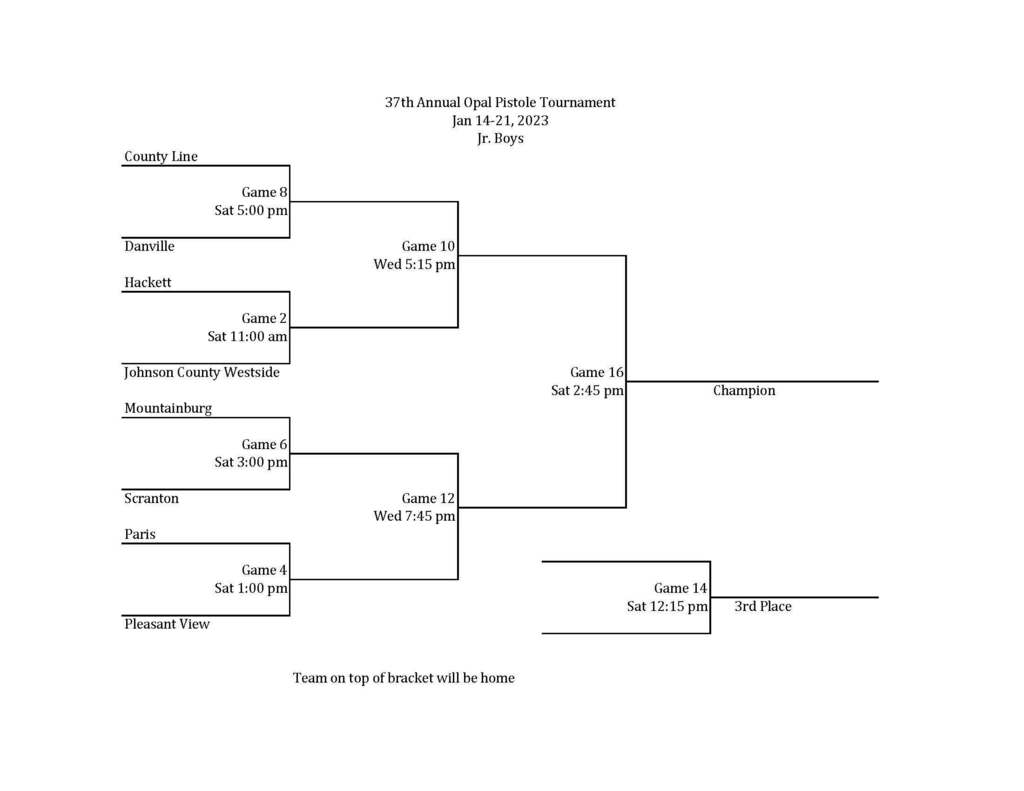 Hope you all enjoyed the Christmas break! School will resume on Wednesday, Jan 4.

Storm shelter is open.

Merry Christmas!

Tomorrow is the last day of school before Christmas break. Elementary will have their Christmas parties and high school is a make-up test day only.

Thank you to Matt Hurst for donating our FAVORITE pens to the teachers at Scranton! Merry Christmas!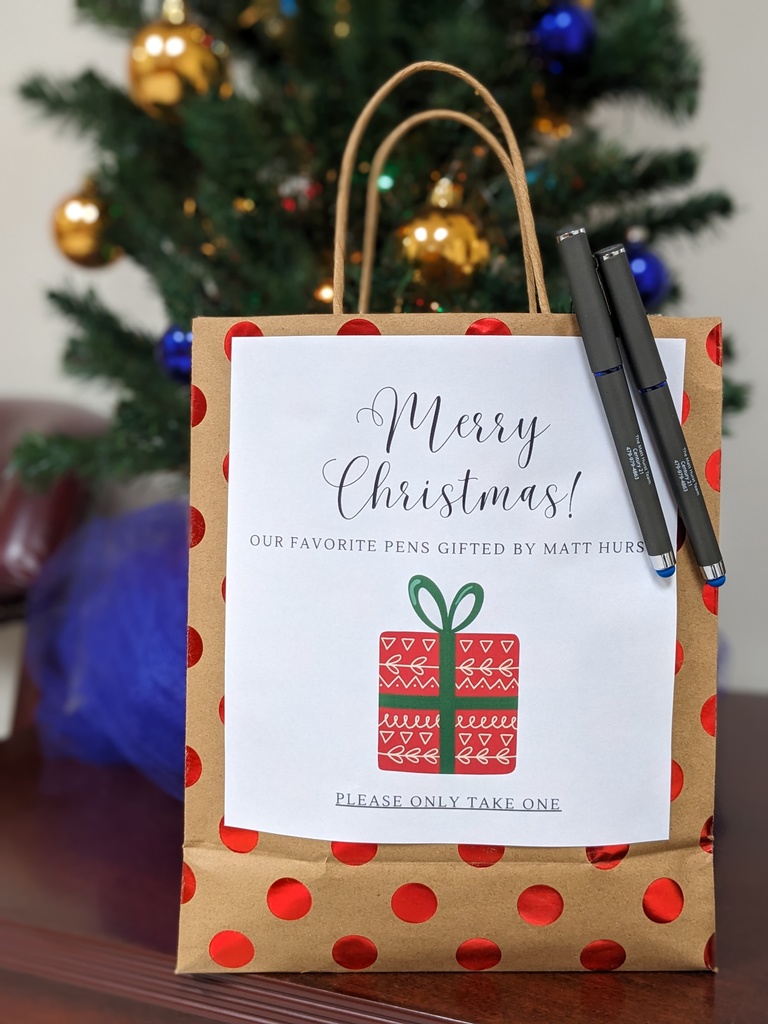 Larry Baker treated the high school teachers to some beautiful cupcakes this morning. The cupcakes were made by his daughter, Kayla Patterson, who runs a bakery out of her home in Paris. Thank you Larry and Kayla!!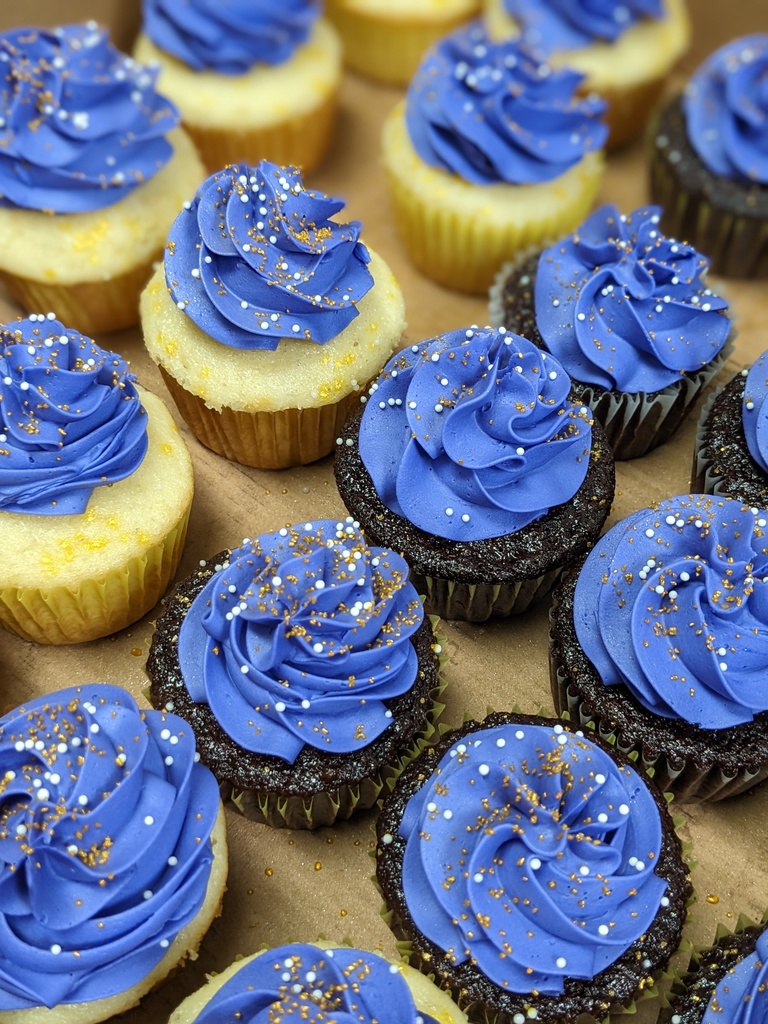 SHS Rocket swimmer, Isabel Shelton, competed against 10 teams in a swim meet in Clarksville on Wednesday. Isabel placed first in the 200 freestyle and first in the 500 freestyle. Way to go, Isabel!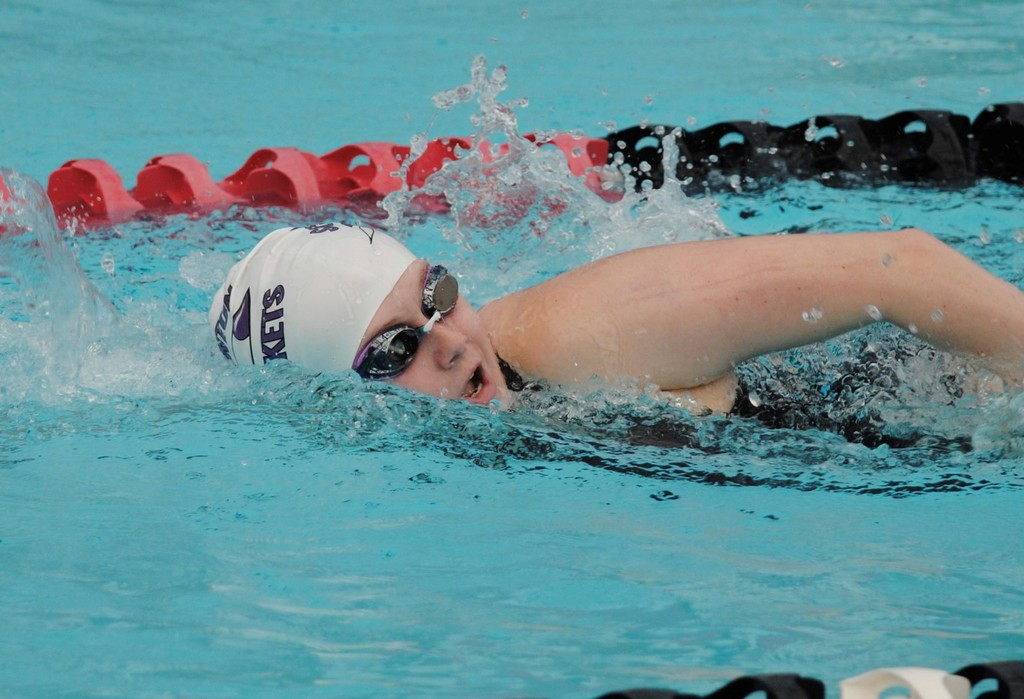 High school students enjoyed hot chocolate and a reading of 'Twas The Night Before Christmas, read by Mr. Watkins in the library today.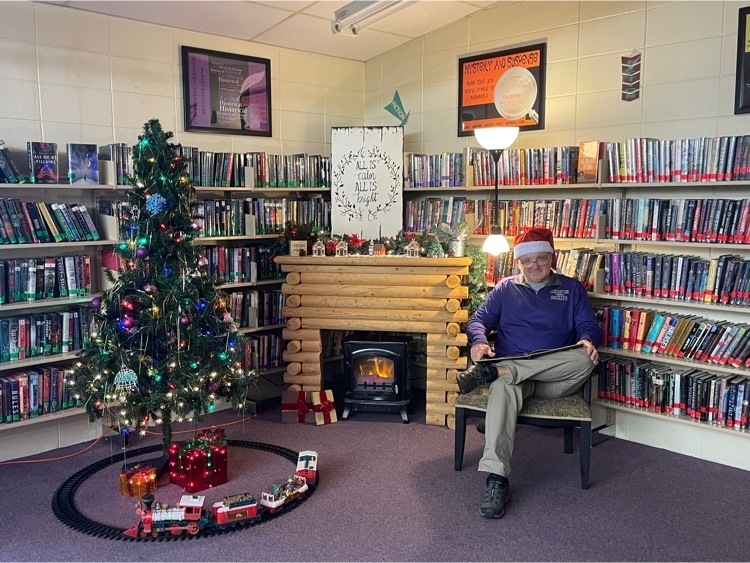 SSD 12/12 -12/21 Merry Christmas!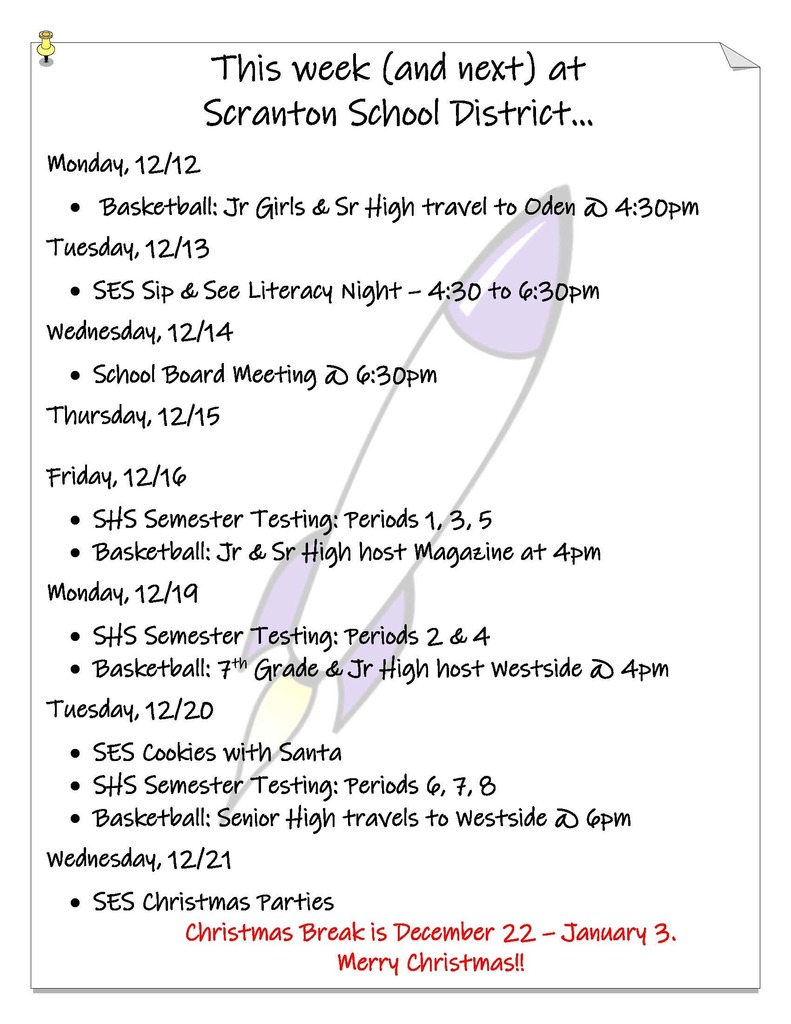 ATTENTION: Parents of 2023 Seniors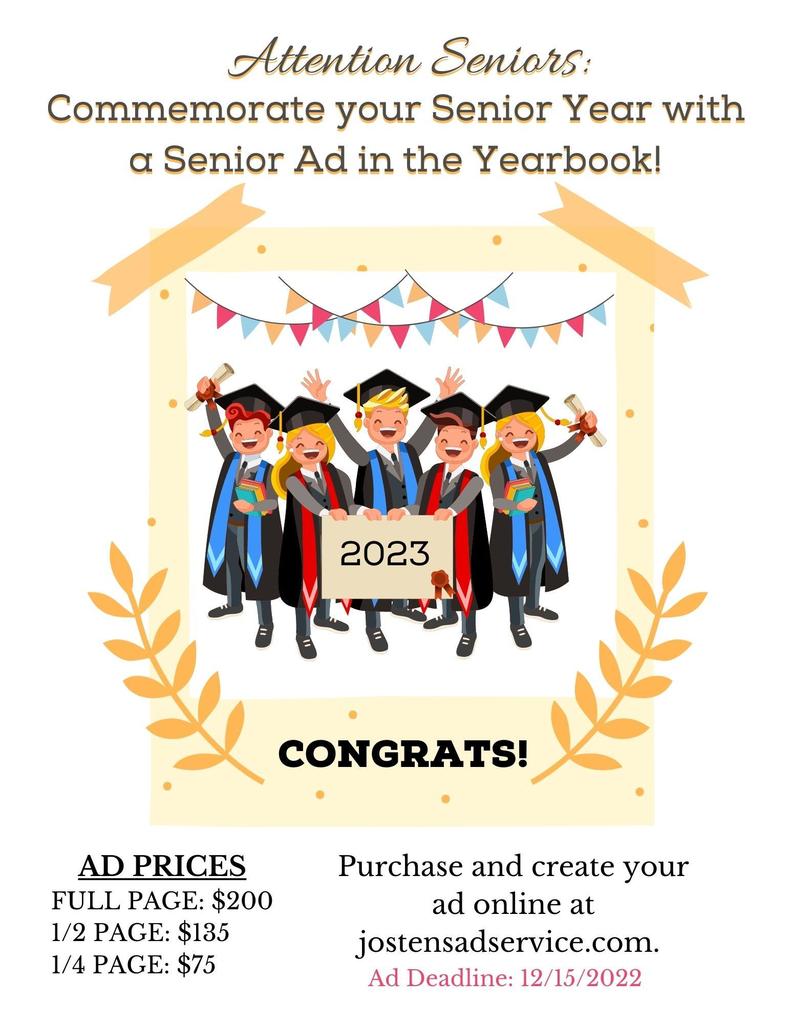 7th Grade Jamboree Schedule @ Scranton Saturday, Dec 10