Scranton School District will be closed Nov 22-27 for Thanksgiving break. Happy Thanksgiving to all! Enjoy the break!

BASKETBALL UPDATE: There will not be a senior girls game on Friday (11/19) at Sacred Heart. Junior boys will play at 5 p.m. followed by senior boys.

The Logan County Bank Holiday Classic is coming up! It will not be played as a tournament this year. See the schedule here.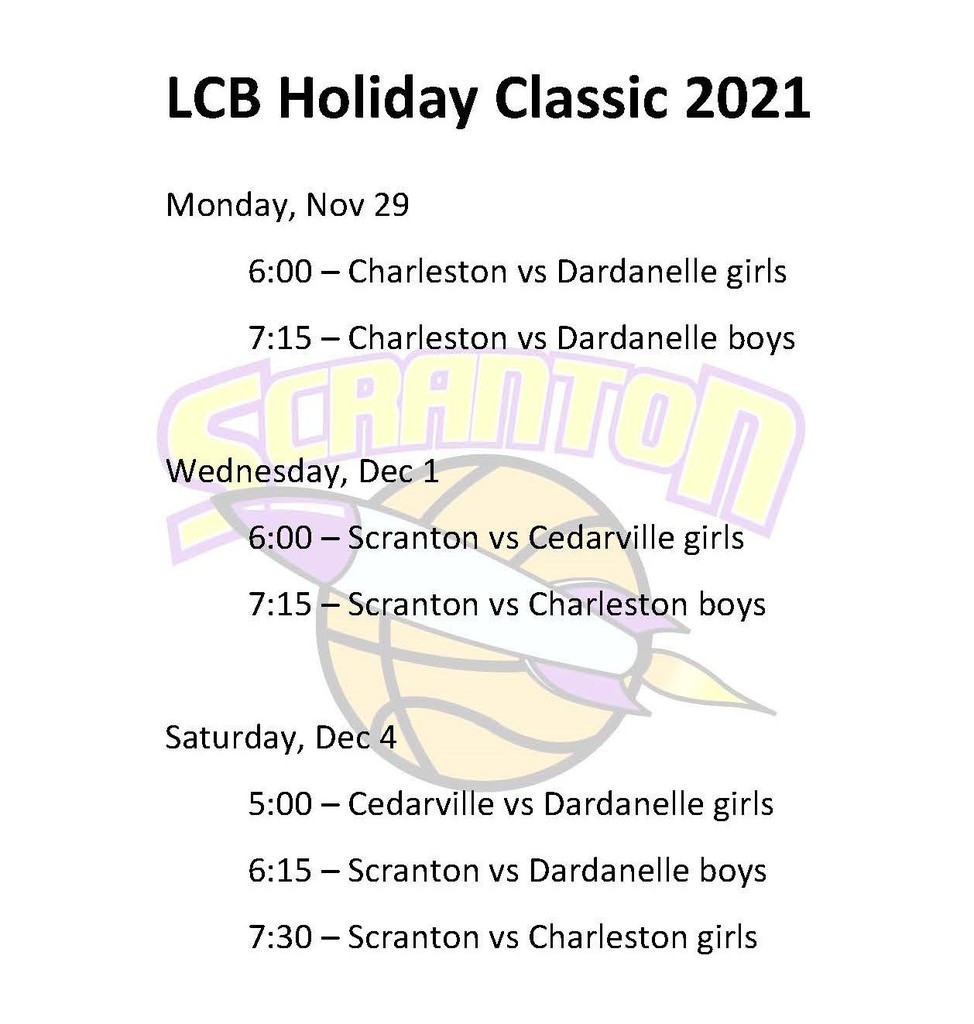 ASP Driver Test Reminder: Next week Troop J (Clarksville) will be CLOSED and there will be NO TESTING THURSDAY(Russellville & Morrilton) or FRIDAY (Russellville).Reminder that in order to take a test next week they must have an appointment if they are testing in CLARKSVILLE or RUSSELLVILLE. This is for the Knowledge test AND the Road test. Below is the direct link to the website:
https://telegov.egov.com/aspdlskills

BASKETBALL UPDATE: No senior girls game Tues (11/16) against Westside. Junior girls will now play, followed by senior boys. Games will begin at 5:30.

Congratulations to the 2021-2022 SHS Homecoming Queen, Tristan Alexander, and Homecoming Princess, Emily Kremers!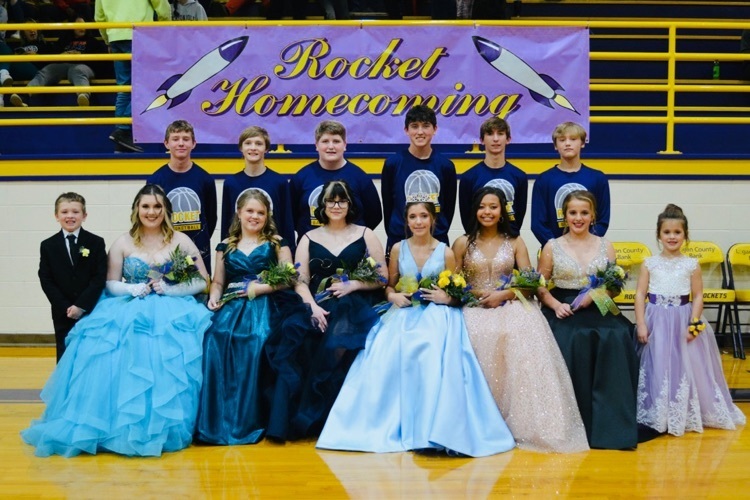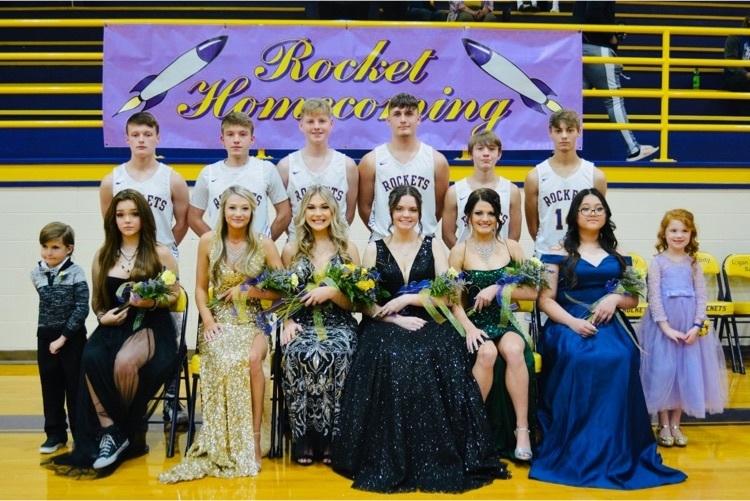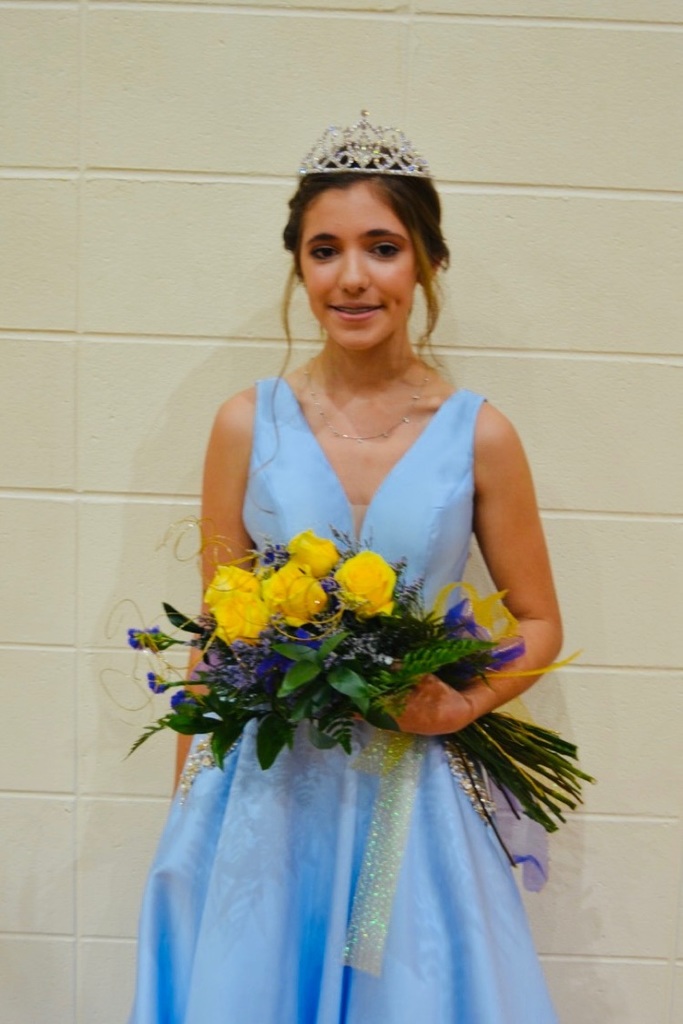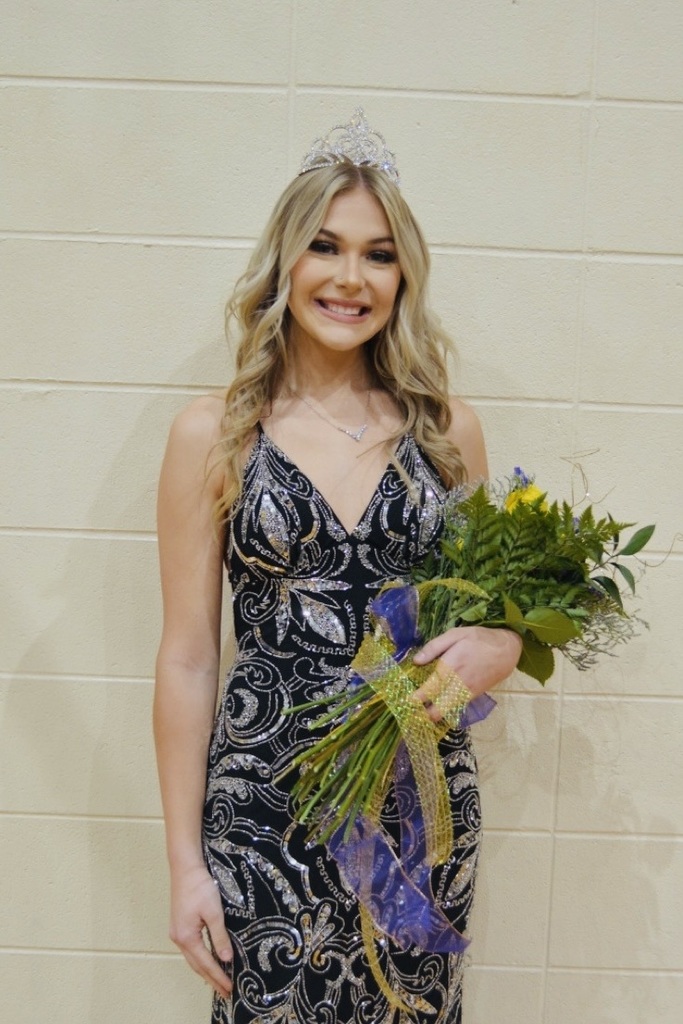 Start time for games today (11/11/21) at Oden have been pushed back to 4:45 p.m.

BASKETBALL UPDATE: Tomorrow night games at Oden have changed. Senior girls will not be playing. Games will be junior girls, junior boys, and senior boys. Games will begin at 4:30 p.m. AT Oden. Good luck, Rockets!

Parents and Visitors, Tomorrow we will be paving in front of the elementary. Please take extra precautions when dropping off and picking up.

SHS Student Council would like to honor all Veterans with lunch on Thursday, November 11, at the Legion Building. Lunch will be served 11am-1pm. We thank you all for your service to great country!

It's Homecoming Week!! Dress up to show your school spirit! Tues: Throwback Wed: Farmer/Farm Animal Thurs: Pajama Fri: Purple & Gold

The November monthly school board meeting will be on Wednesday, November 17, 2021, at 6:30 p.m. in the elementary library.

Boys game will be played first tonight (11/5) at County Line, beginning at 6pm! Go Rockets!!!
Congratulations to the Students of the 1st Nine Weeks! 7th grade – Jayden Fritsche 8th grade – Lily Ballard 9th grade – Justin Uptigrove 10th grade – Luke Wewer 11th grade – Evan Patton 12th grade – Joshua Uptigrove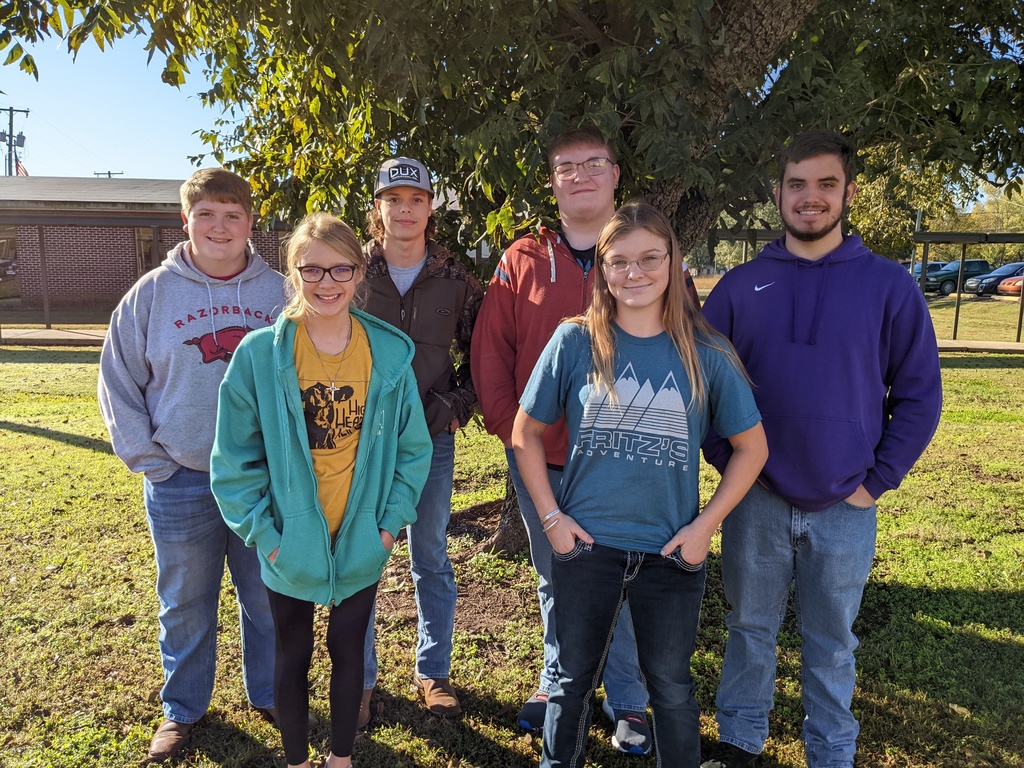 SHS cheer will be honoring all Veterans at the home basketball game on Monday, Nov 8. All Veterans will get free admission to the game! Thank you all for your service to this great country!
Elementary Parents…we need cleaned out two liter bottles. If you have any please send them to school with the kids Thursday and Friday.

Elementary Parents...here is the November calendar of events!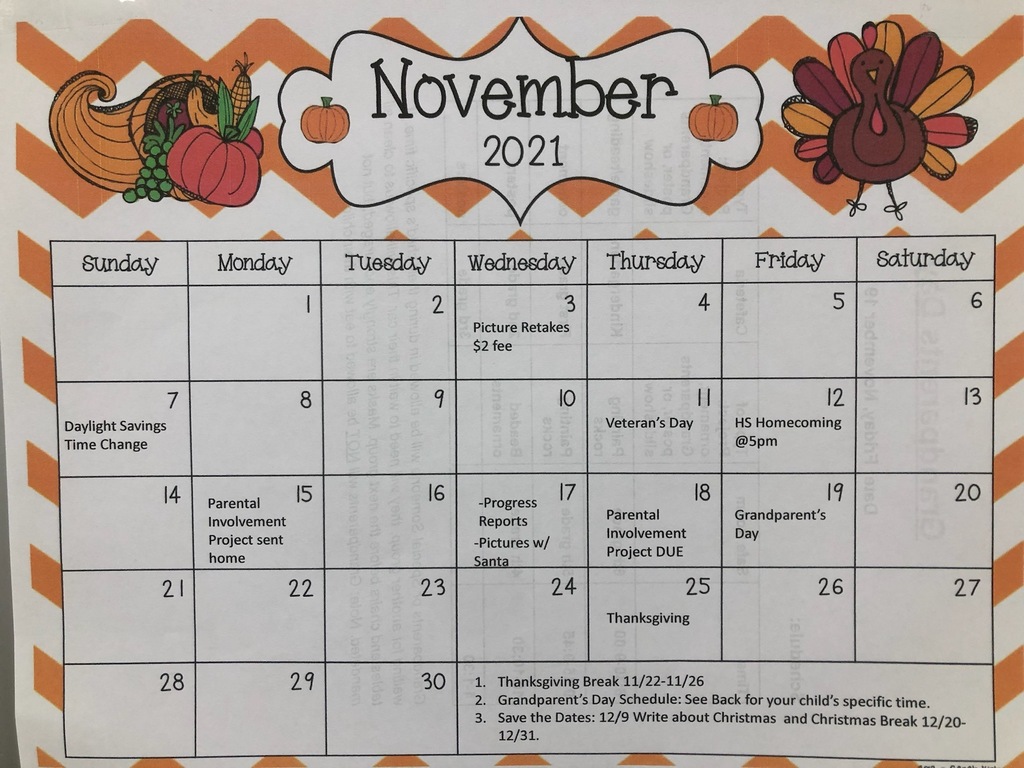 Scranton School District is taking bids on a 2010 International school bus, 225 HP diesel engine. Sealed bids are due to the administration office by noon on Monday, Nov 8, 2021. Minimum bid is $1500. Bus may be looked at during school hours.

Picture day on Wednesday! Clubs, fall sports, and retakes will be taken. If you play a fall sport, please bring your uniform for pictures. Pictures must be paid for on Wednesday if you'd like to order. Here is a copy of the order form. Please send money with your child to place order.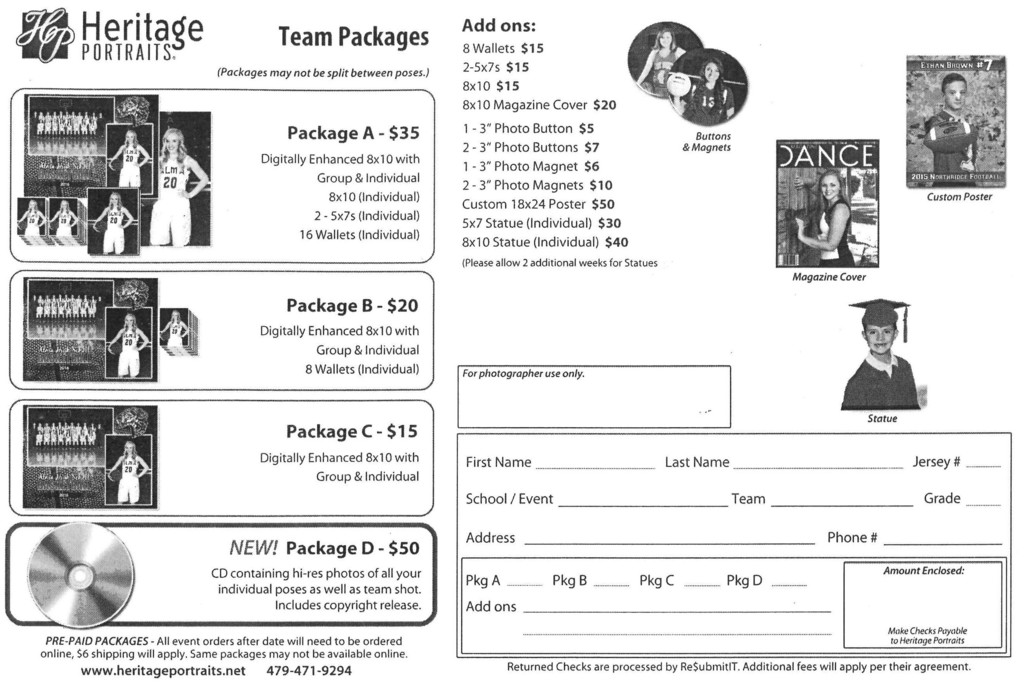 Today the Elementary School will be recognizing our first responders. Don't be alarmed if you see Sheriff's vehicles, ambulances, fire trucks, and even the helicopter at the elementary today.