SSD 12/5-12/10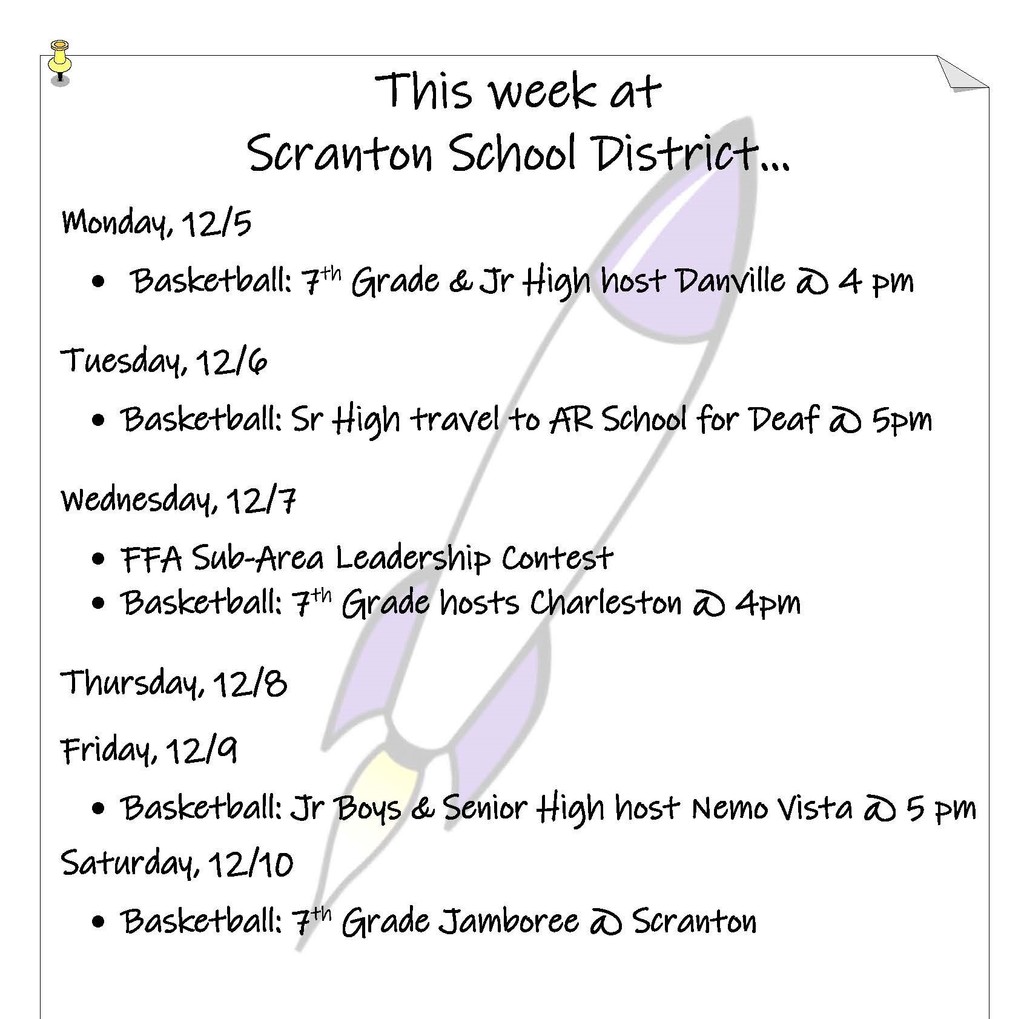 SES Rise Above Rocket for November is Gabe Ballard! Gabe is in Mrs. Amy Schluterman's fourth grade class. He was chosen for his willingness to always help in the classroom and the cafeteria. Keep up the good work, Gabe!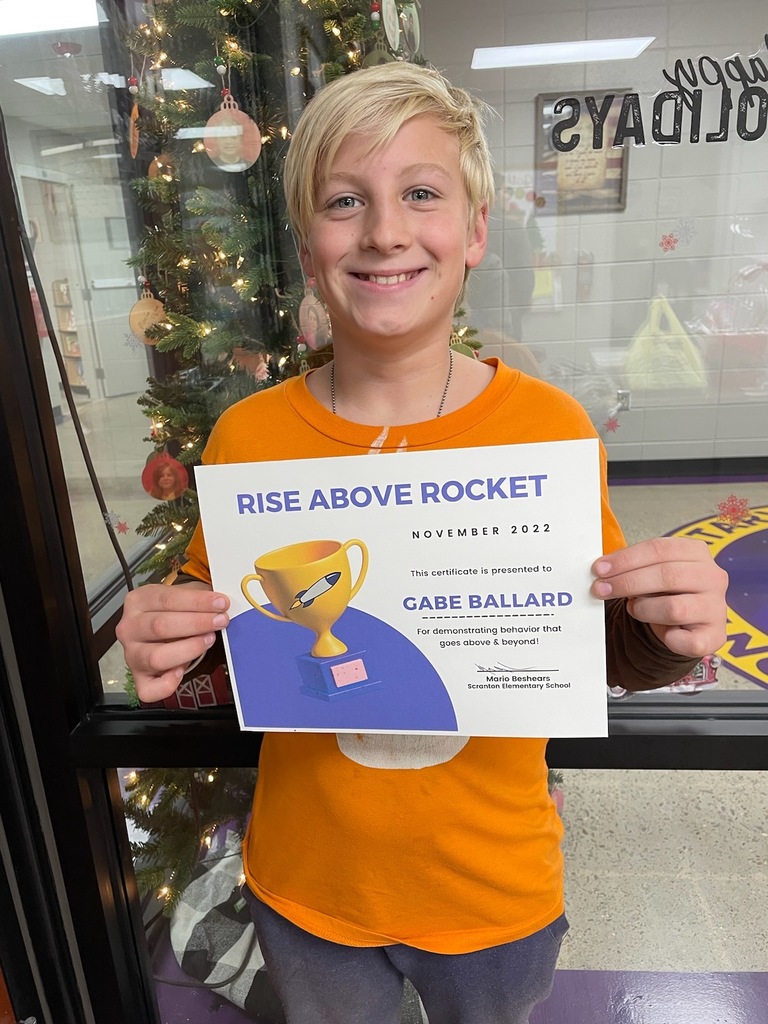 Who wants to buy an ad in the yearbook? Calling out to all local businesses! We'd love to advertise for you in our yearbook!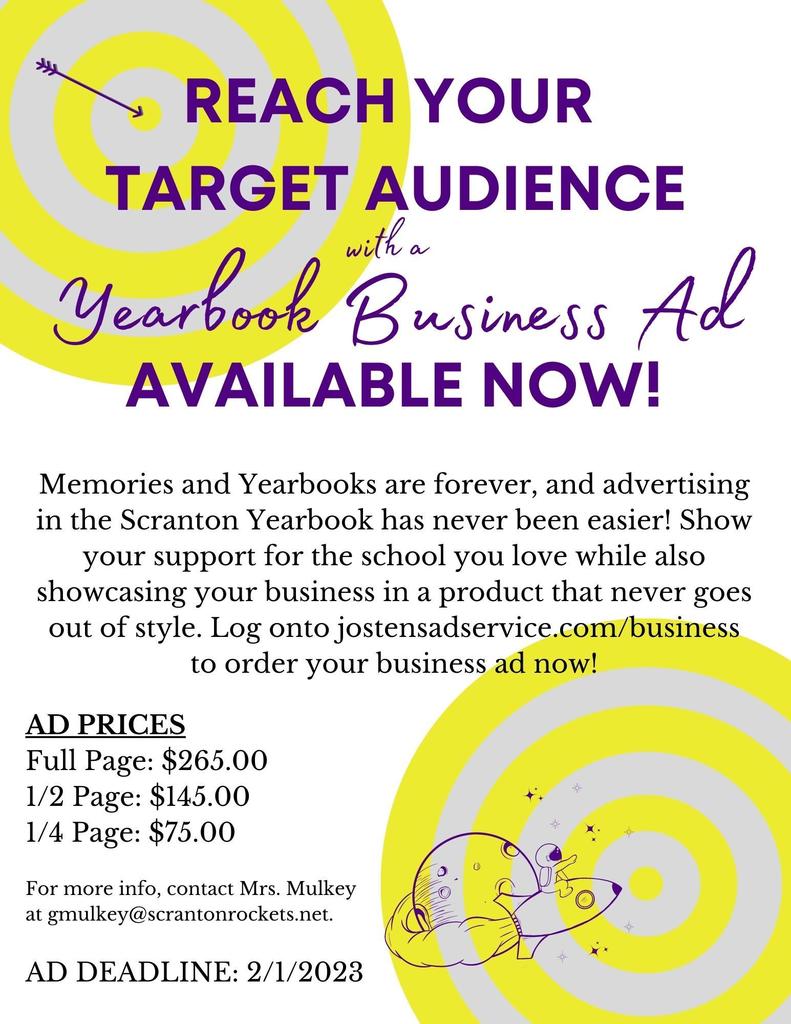 Ugly Christmas Sweater Contest for High School students on Friday, December 9th!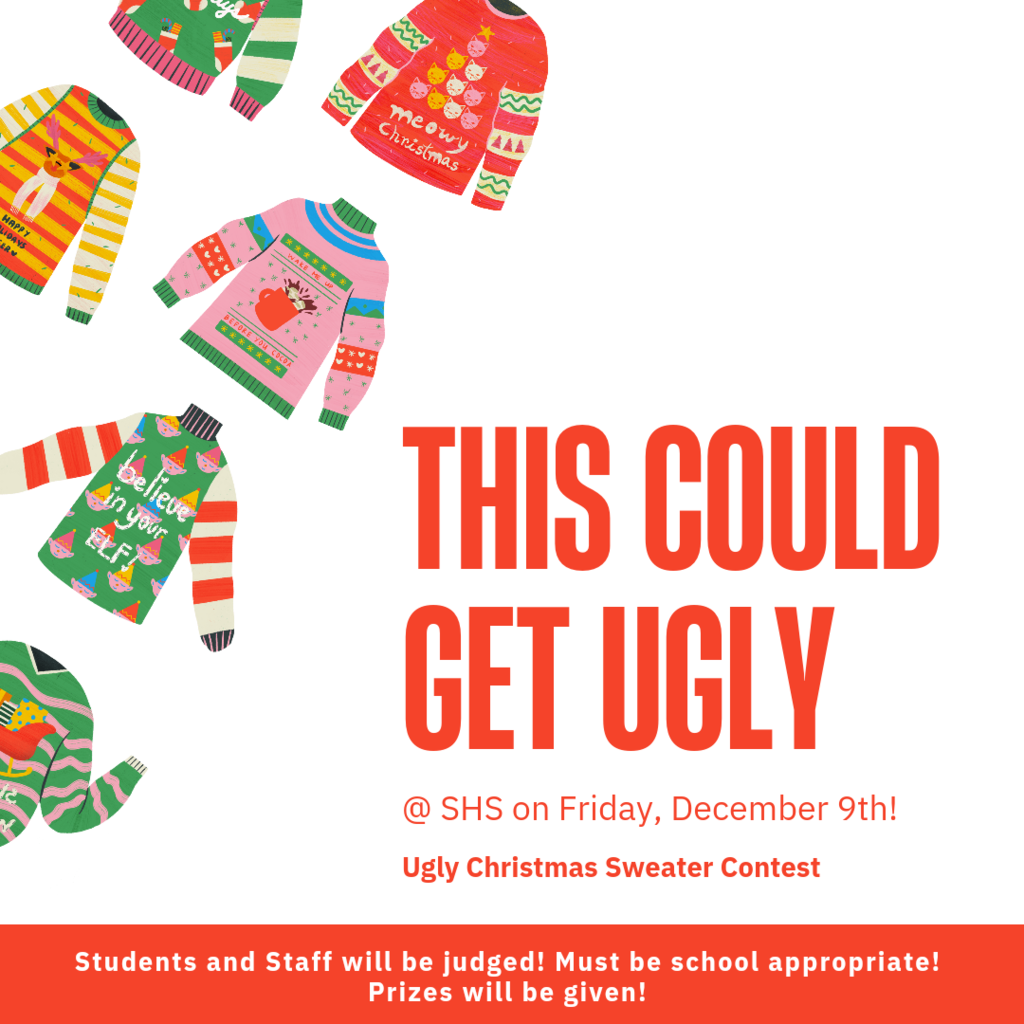 Proud of our own SHS Business Education teacher, Mrs. Kayla Dixon, for representing the State of Arkansas at the ACTE's Career Tech Vision Conference in Las Vegas this week!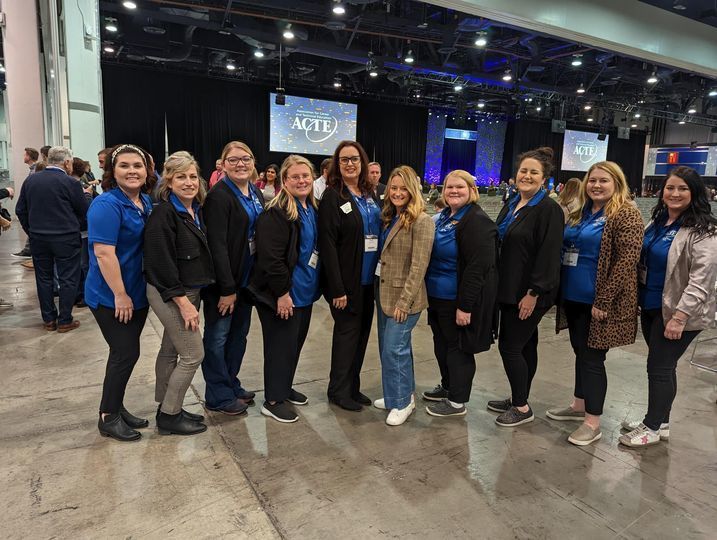 SES December Calendar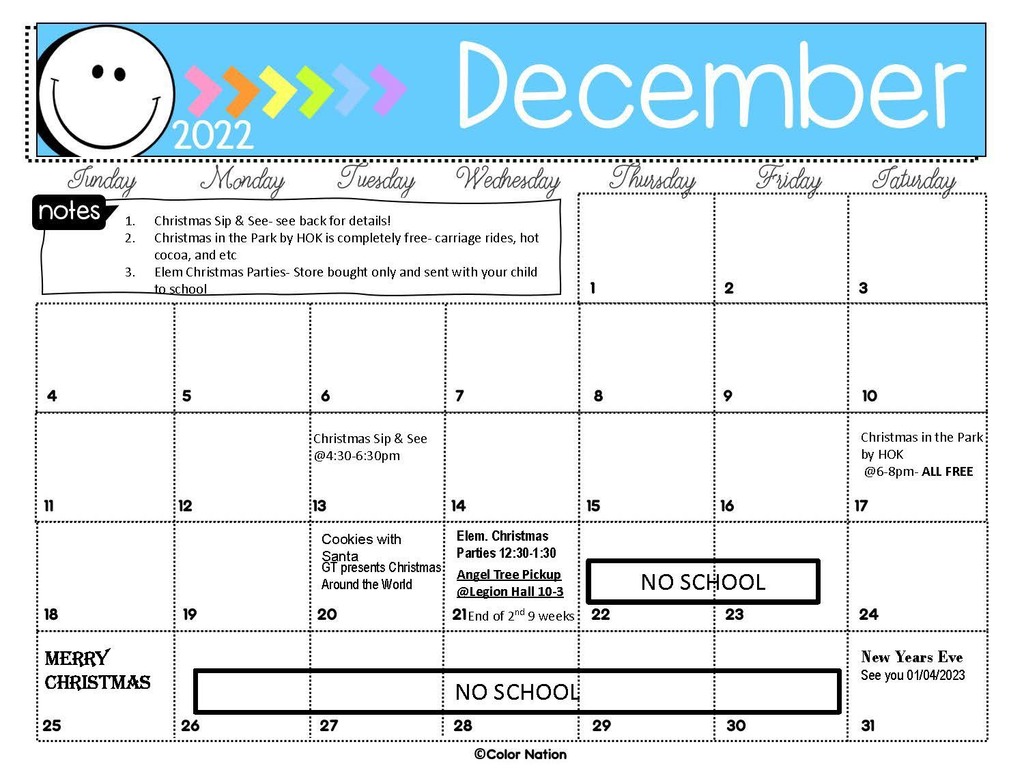 Semester Test Schedule Fall 2022

JCBC Basketball Registration is ALL online and the last day to register is Saturday, December 3. Boys in grades kindergarten through 6th grade are eligible! Register online at
https://jcbcarkansas.com
.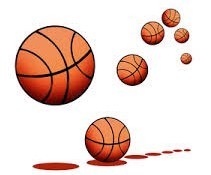 SSD 11/28-12/2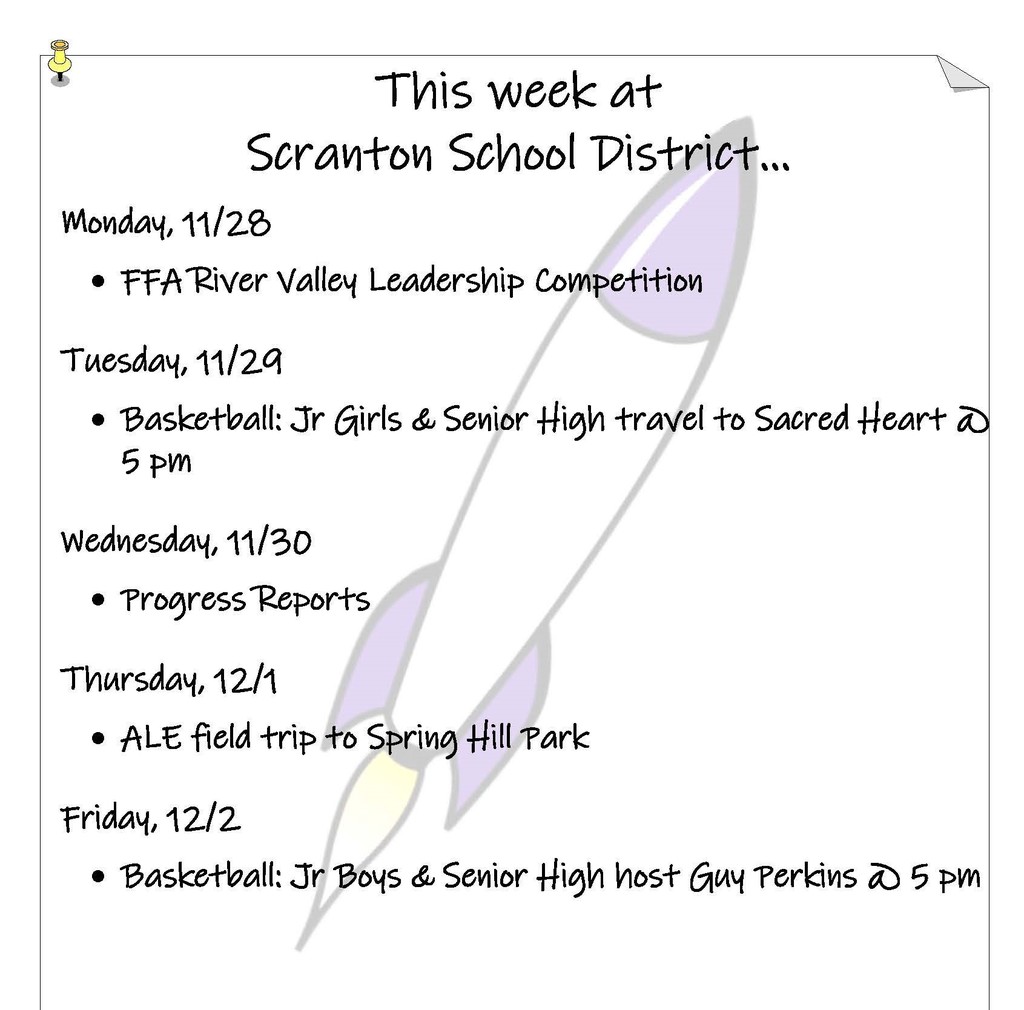 SHS Rocket swimmer, Isabel Shelton, opened up the swim season in the Cyclone Invitational Swim meet in Russellville on Thursday against ten other school districts. She placed 5th in both the 200 Freestyle and the 500 Freestyle. Good start to the season, Isabel!
Girls in grades K-4th are invited to attend the Sugar Plum Fairy Christmas Tea Party to benefit CASA. Spots are limited. Sign up using the QR code or the link listed on the flyer!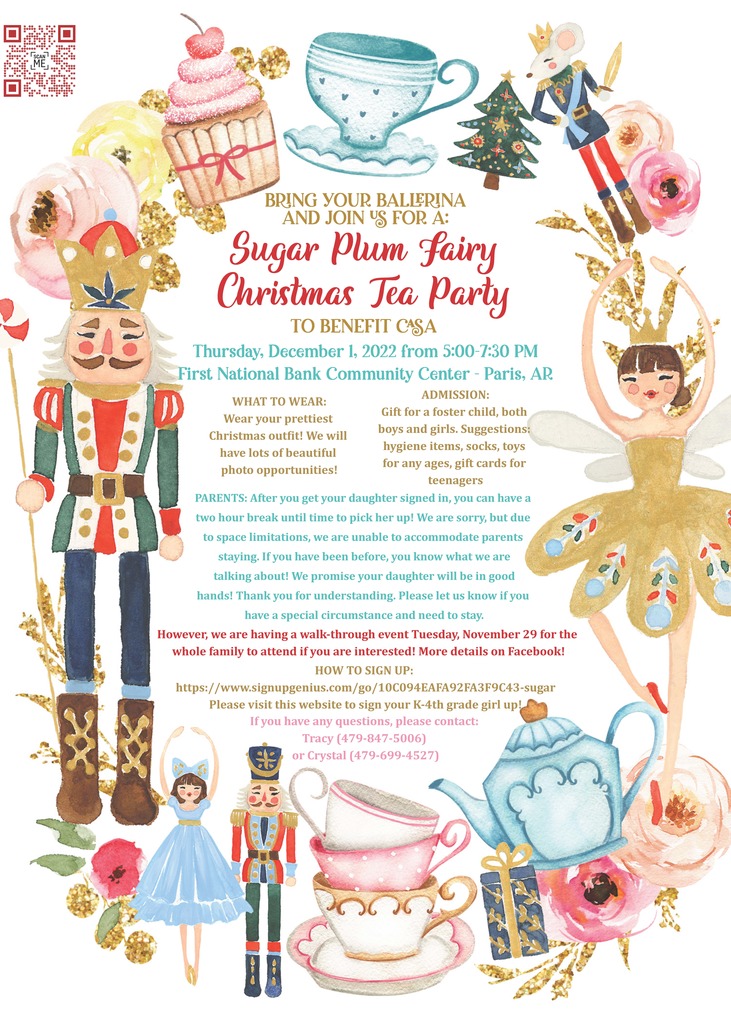 Congratulations to Students of the First Nine Weeks! 7th grade - Chloe Johnson, 8th grade - Jayden Fritsche, 9th grade - Lily Ballard, 10th grade - Danny Woods, 11th grade - Carson Loyd, and 12th grade - Tara Williams!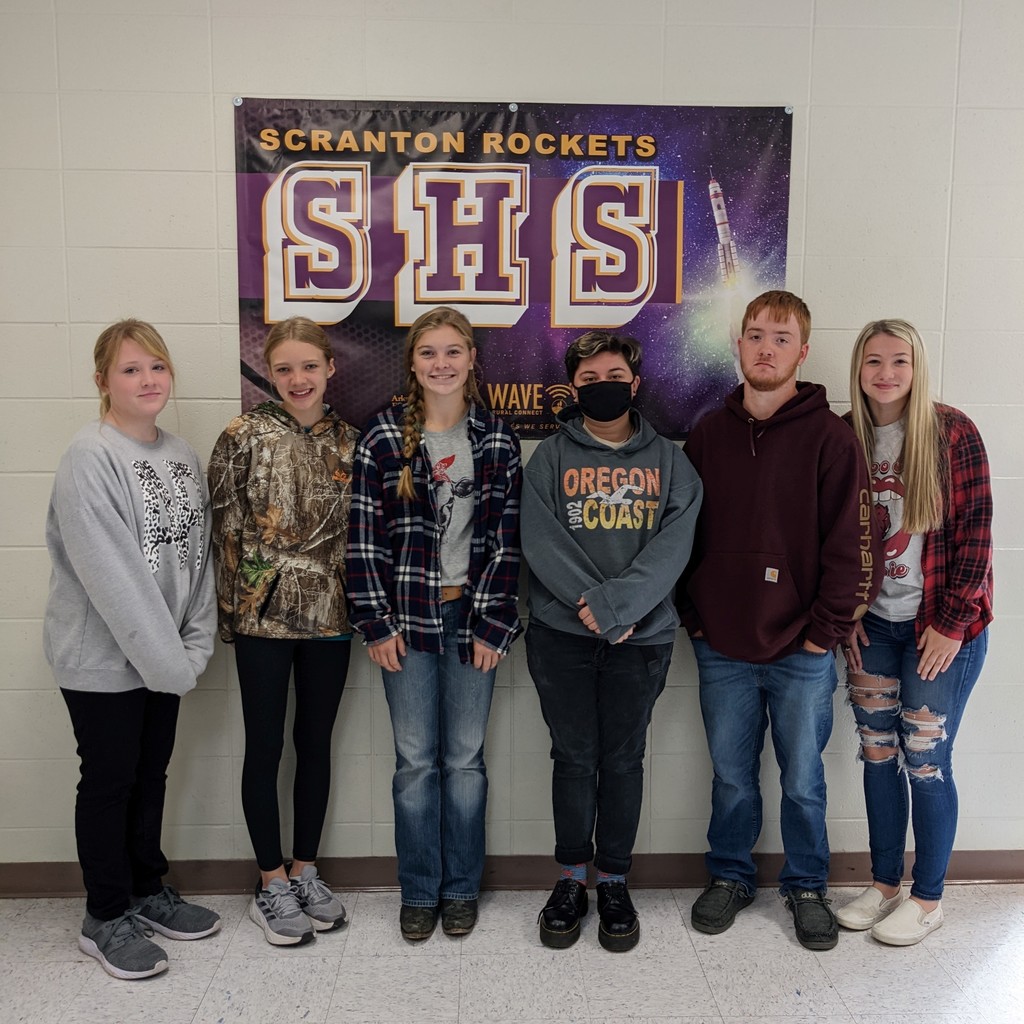 SSD 11/14-11/19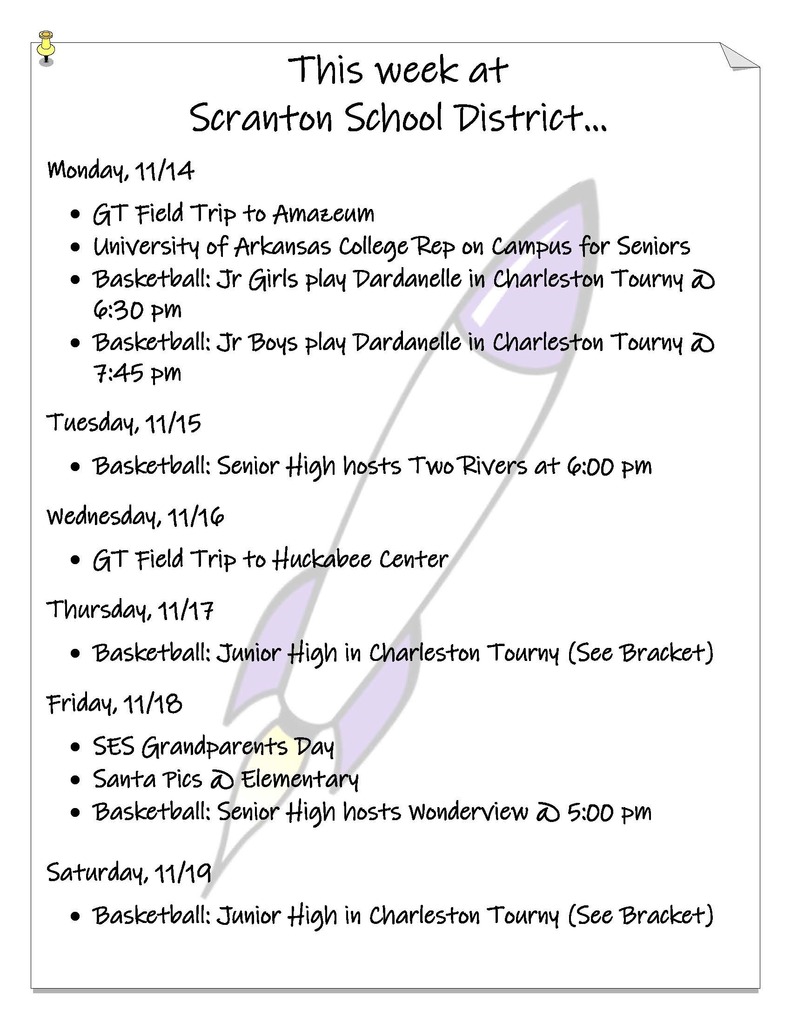 For several years now on Veterans Day, our own Grandpa Jeff Boland, comes and shares stories with the SES students. Thank you, Grandpa Jeff, for your service!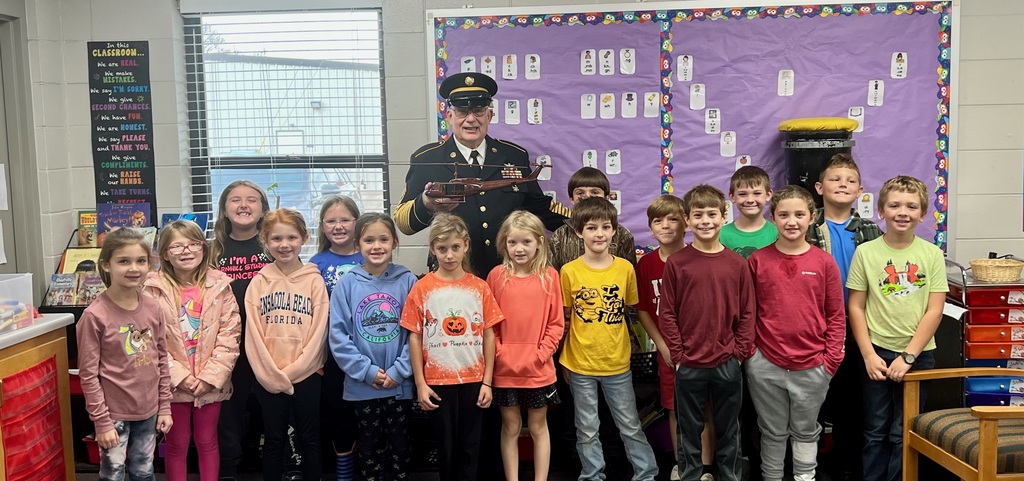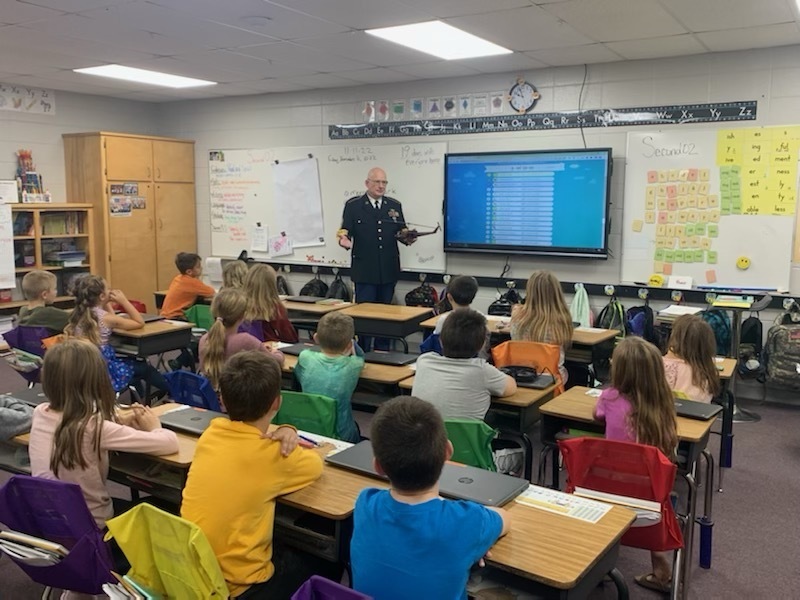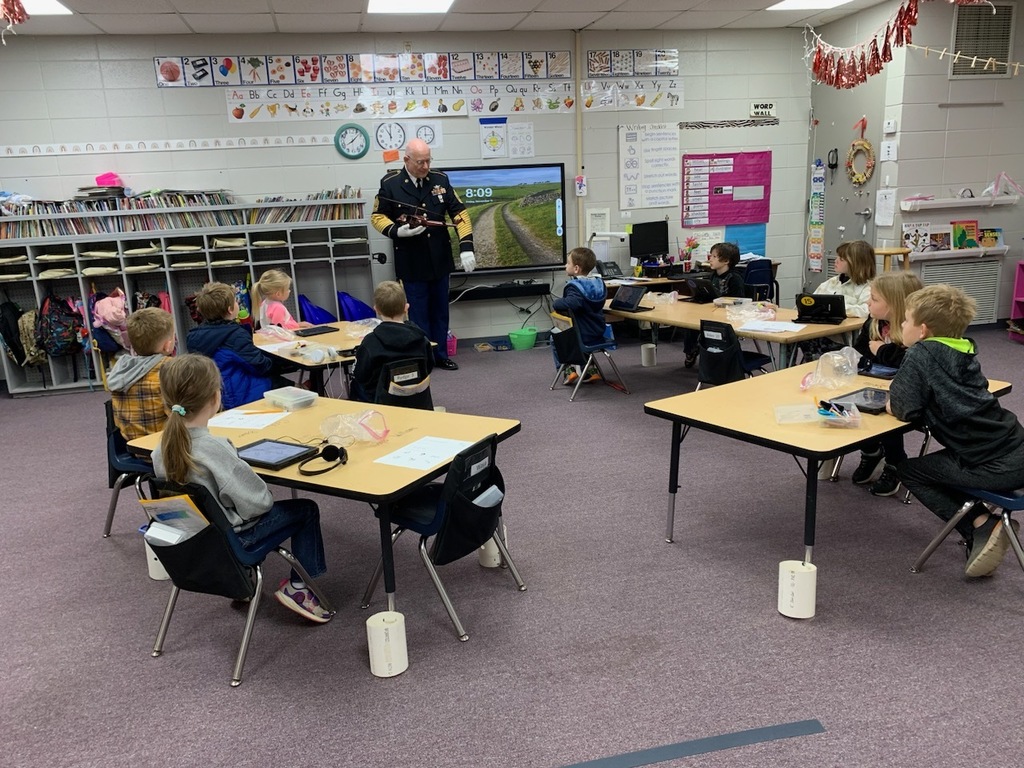 Congratulations to Elizabeth Cauthron for passing the Microsoft Word Specialist exam!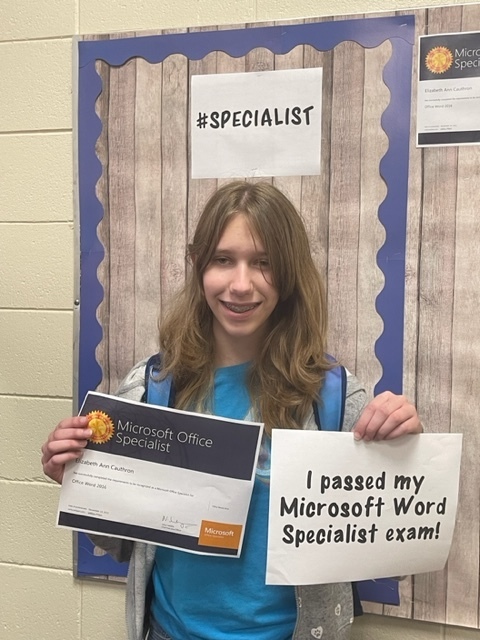 SES 5th Grade & SHS FBLA is sponsoring a cereal drive! Can also drop off at Scranton Dollar General, Dan's Shop, and Harp's in Paris!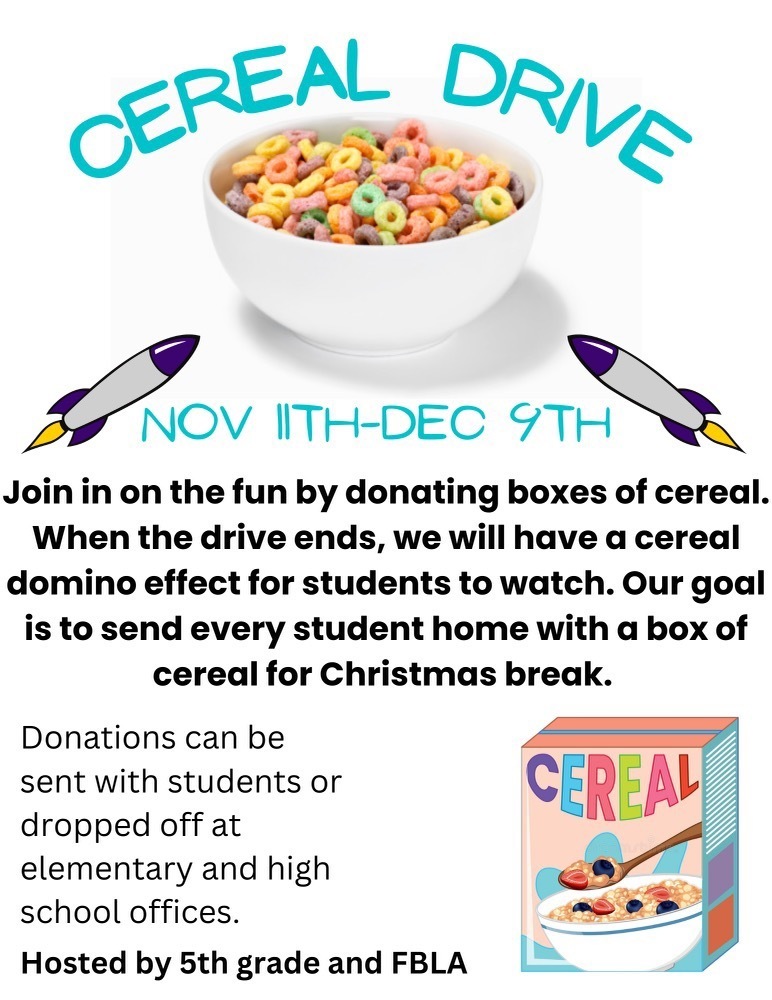 Congratulations to Tara Williams for enlisting into the Arkansas Army National Guard! Tara will be a wheeled vehicle mechanic. She will complete 10 weeks of Basic Combat training and 13 weeks of advanced individual training once she graduates high school. As a member of the Arkansas National Guard, Tara qualifies for 100% tuition and fees to any state affiliated college.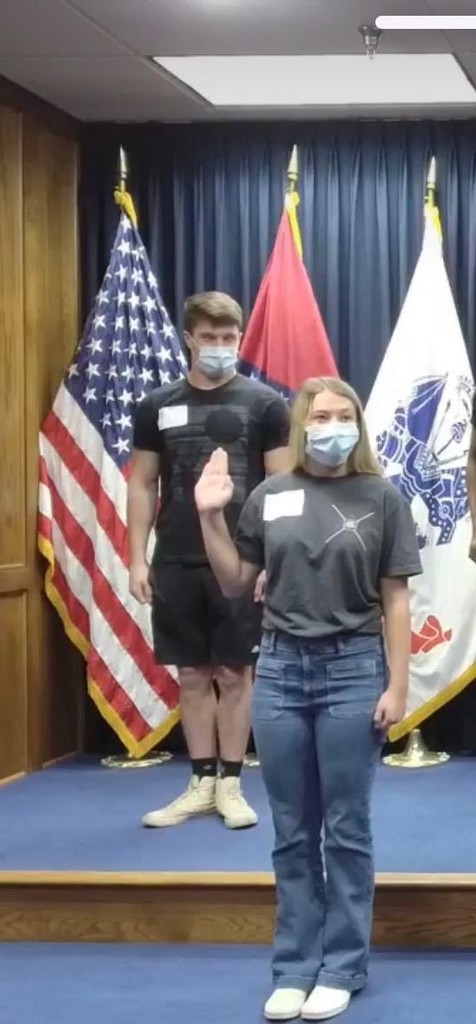 Congratulations, Mrs. Dixon!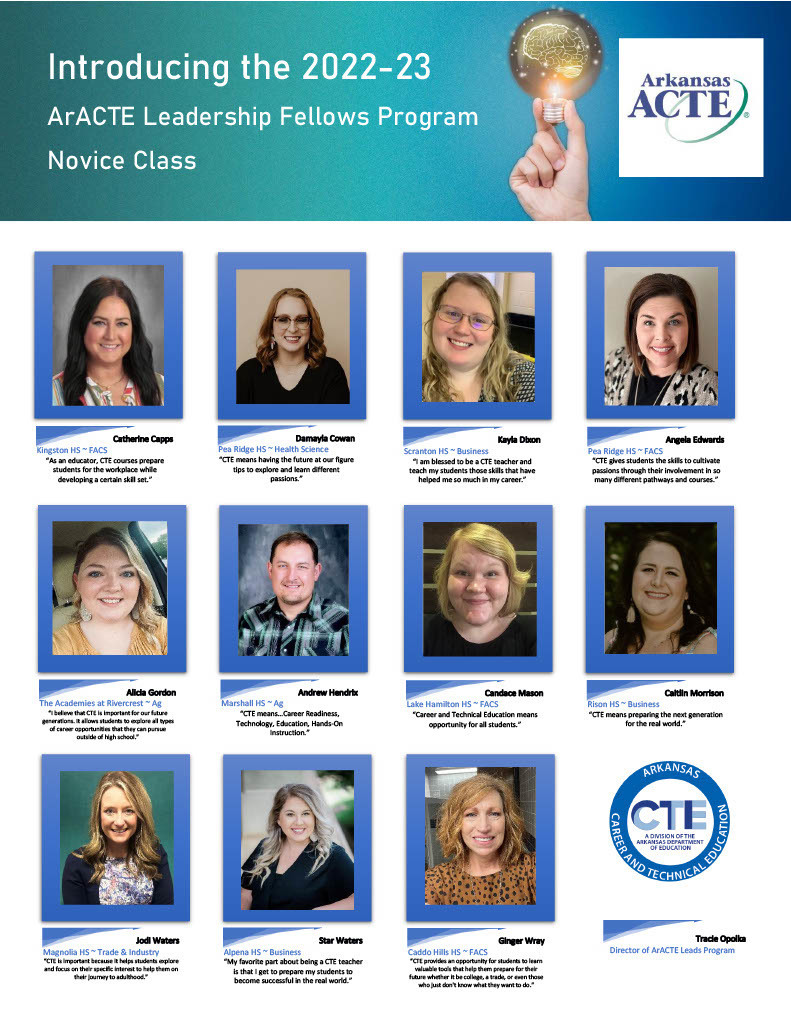 SSD 11/7-11/12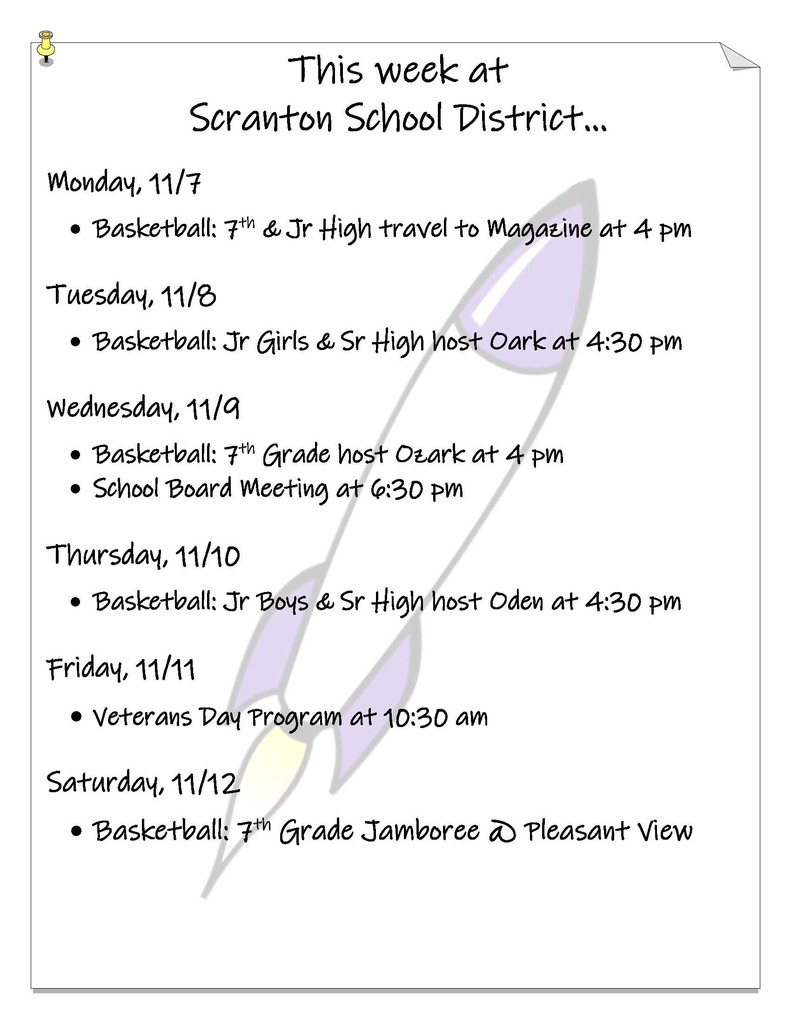 7th Grade Basketball Jamboree @ Pleasant View